Cosmetic Dentist – Denton, TX
Creating the Smile of Your Dreams
A beautiful smile can imply all sorts of positive qualities about the person who wields it, including success, attractiveness, vitality, confidence, youth, and more. While optimum oral health is the top priority of our dental team, we also believe strongly in helping our dentistry patients achieve their dreams of finally having perfectly white, straight teeth that they can show off to the world. For people who work hard to maintain a professional image, a lovely smile can truly make all the difference in their lives. Let Dr. Dunson, our trusted cosmetic dentist in Denton, TX, and his experienced staff transform your teeth today; we can't wait to give your look the extra "oomph" it needs to truly dazzle.
Why Choose Southridge Dental Family & Cosmetic Dentistry for Cosmetic Dentistry?
In-House and Take-Home Whitening Options
Fully Personalized Smile Makeover Plans
State-of-the-Art Treatment Planning Technology
Veneers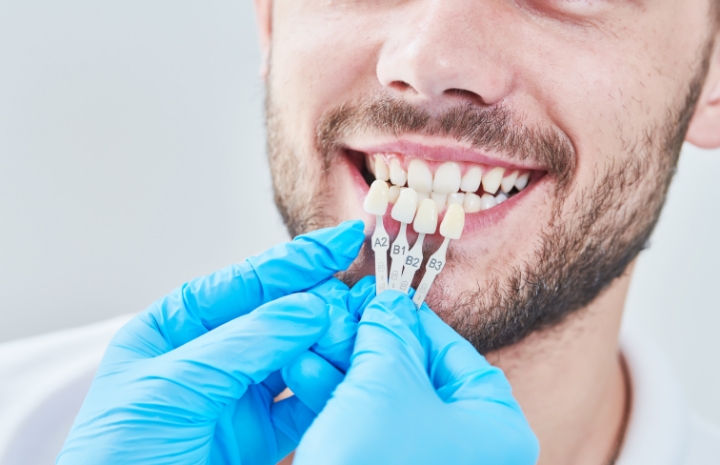 Veneers make it possible to correct many different dental flaws all at once. Each veneer consists of a thin layer of porcelain that can be shade-matched to your natural smile. We can place veneers on the front surfaces of your teeth, completely covering up any stains, gaps, or other imperfections. Thanks to their durability, veneers can last a long time compared to other cosmetic treatments, making them an excellent choice for making long-term improvements to your grin.
Teeth Whitening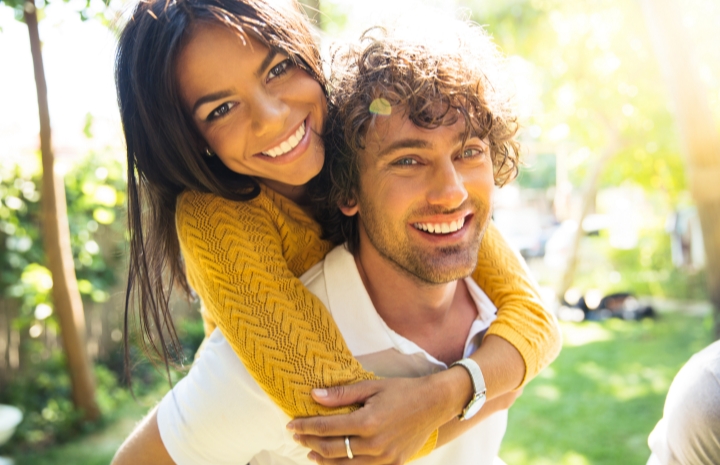 Over-the-counter whitening products often fail to meet expectations, but professional whitening offers a much more reliable way to rejuvenate your smile! At our dental office, we can dramatically brighten your grin with both in-office and take-home whitening treatments. In-office whitening can produce dazzling results in just one appointment, while take-home kits let you complete the process in the comfort of your own home over the course of a couple of weeks.
Learn More About Teeth Whitening
Metal-Free Dental Restorations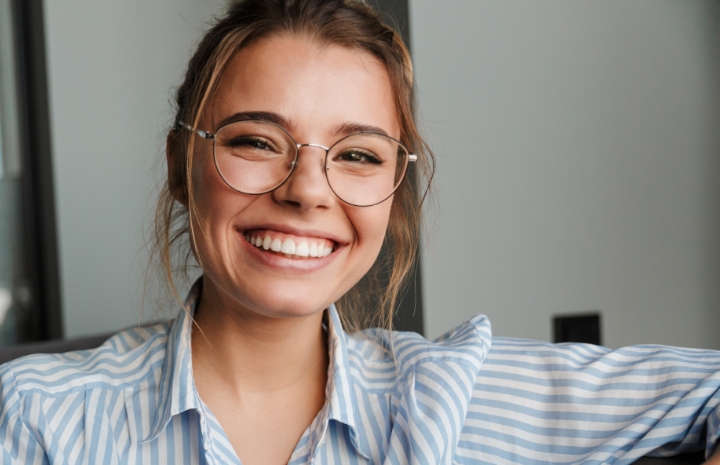 When you picture a dental crown, do you imagine a restoration made entirely out of dark-colored metal? Nowadays, that doesn't have to be the case. At our dental office, we offer metal-free crowns made out of zirconia and porcelain. These materials match the color and light-reflecting properties of enamel, so they'll be virtually indistinguishable from the rest of your smile. Don't worry about compromising quality for appearances; as long as you take good care of them, metal-free crowns can last for many years.
Dental Bonding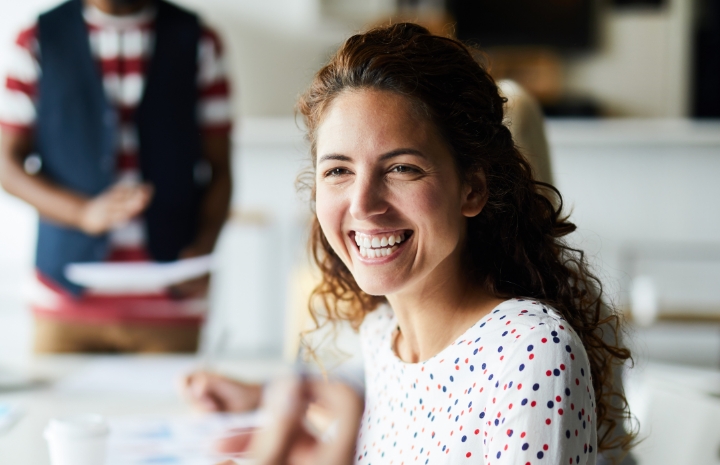 Even the smallest flaw can draw the wrong kind of attention to your smile. If you have any minor dental flaws that you'd like to correct, direct bonding can be a quick, effective way to make the changes you want. After preparing the surface of your enamel, we'll apply tooth-colored composite resin to the problem areas, covering stains, small chips, misshapen teeth, and other small imperfections. The composite material will be shaded and contoured so that it appears to be a natural part of your tooth.
Learn More About Dental Bonding
Smile Makeovers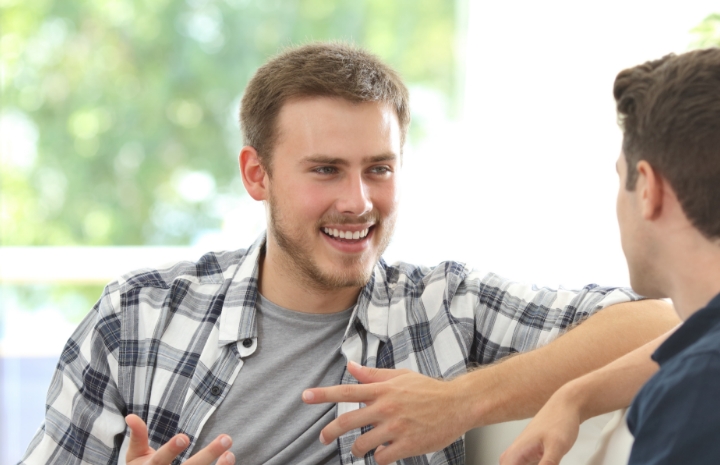 Are there so many changes you want to make to your smile that you're not sure where you should start? Your first step should be to schedule a consultation with our team at Southridge Dental Family & Cosmetic Dentistry. After examining your smile and learning more about your goals, we can put together a personalized smile makeover plan that combines multiple cosmetic procedures. By the end of the process, you'll have a fully transformed grin to show off.
Learn More About Smile Makeovers
Digital Imaging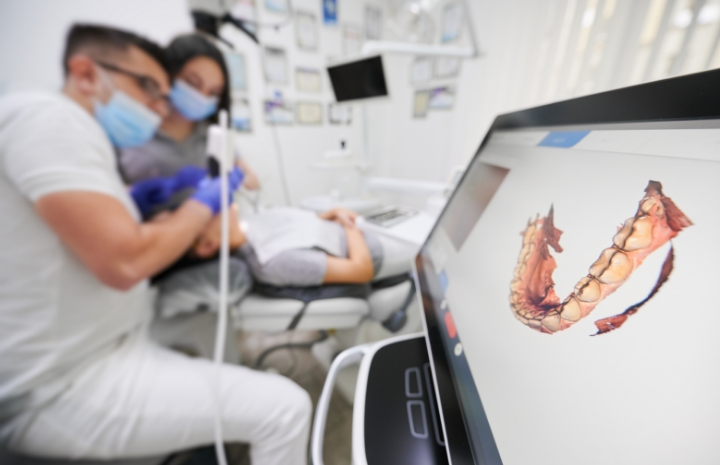 Many patients are reluctant to commit to cosmetic treatment because they're not sure what to expect. This is where digital imaging comes in. We can take a picture of your smile and alter it to demonstrate what your teeth will look like after the procedures you're considering. This way, you'll have a clear visual aid to help you decide whether a given treatment is really the right choice for you. You can even take the altered picture home to get feedback from your friends and loved ones.
Chips, Stains, and Even Crooked Spots Can All Be Corrected with Cosmetic Dentistry!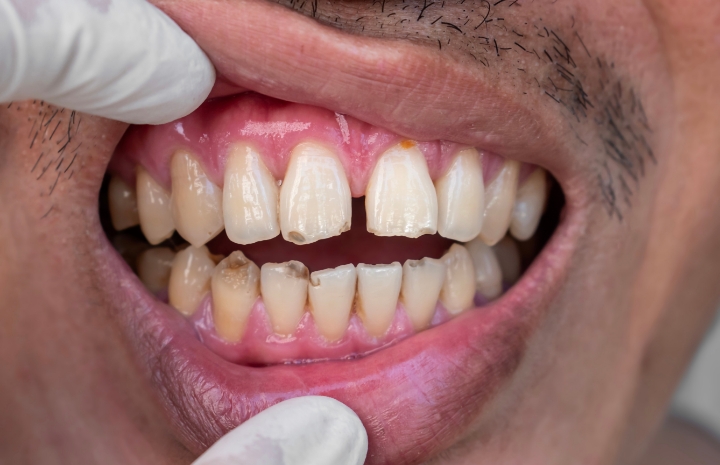 As a cosmetic dentist in the Denton area, Dr. Dunson is happy to provide a wide variety of different services in order to guarantee that his patients receive the treatments that best fit their unique desires and concerns. These include:
Teeth whitening
Porcelain veneers
Invisalign
Dental implants
We offer convenient cosmetic options for our restorative care as well, such as tooth-colored fillings and natural-looking crowns. The last thing we want is for you to have to sacrifice the look of your smile to receive the crucial dental care you need. With cosmetic dentistry from our Denton dental office, you can truly have it all!
Do your teeth still look dull and dingy, no matter how often you brush? With the new and improved Zoom2! Whitening formula, we can lighten your smile up to ten shades during a single appointment at our Denton dental office. For patients who are self-conscious about crooked smiles, we can offer our virtually seamless Invisalign treatment, which may be the perfect option for adults in the workplace or teens who don't want to undergo embarrassment.
What if your teeth are suffering from several imperfections, though? Dr. Dunson is happy to give you a fresh start with beautiful porcelain veneers, which are custom-made replacements that fit over your natural teeth. For unsightly gaps, we can also provide dental implants, a stellar restorative option that maintains and even improves your oral health while still looking completely lifelike alongside your other pearly whites.
Don't let a lackluster smile ruin your day - Dr. Dunson and his accomplished staff can give you the beautiful look you deserve with the help of various cosmetic dentistry services! Patients of all ages from Denton, TX, and beyond are welcome in our comfortable dental office. Call us today to schedule an appointment. We can't wait to give you a reason to smile!
Understanding the Cost of Cosmetic Dentistry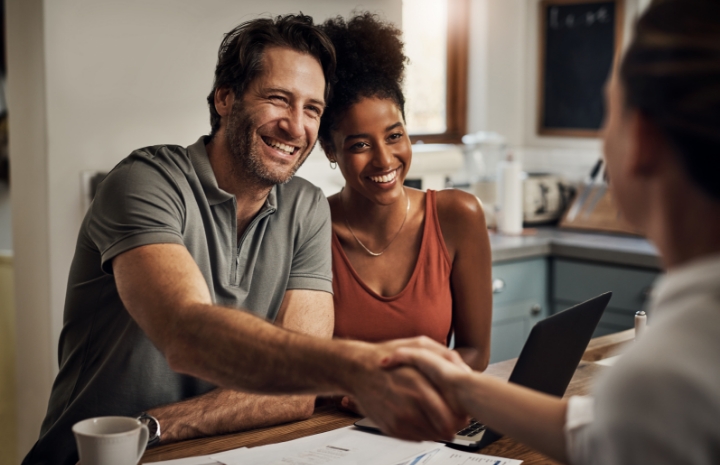 Are you stressing over the cost of your cosmetic treatment? Aesthetic dentistry isn't usually covered by dental insurance, so patients are often hesitant to commit to treatment. Since everyone's smile goals are unique, we won't be able to determine the cost of your treatment until you see us for a consultation. We have a wide array of cosmetic solutions, and we are happy to help you navigate the cost. For the time being, here are four things for you to keep in mind.
What Cosmetic Dental Service is Right for Me?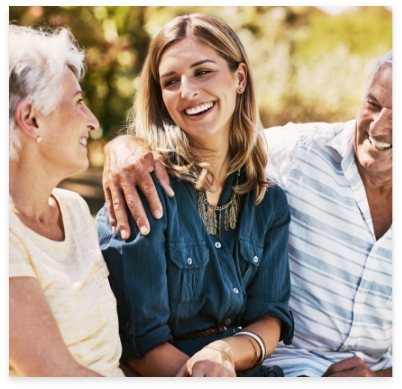 Patients are usually trying to achieve a smile that is straighter, whiter, or shaped differently. Here's how some of our options can help with this:
Direct Bonding – This minimally invasive procedure can be completed in just a single visit to the dental office, and it is one of the most affordable cosmetic treatments out there. Direct bonding can correct many minor imperfections, like chips and stains. Depending on how well you maintain the results, direct bonding can last anywhere from 3 to 10 years.
Teeth Whitening – Teeth can become discolored in a variety of different ways, but with professional teeth whitening, you can see noticeable results in a short period. This is another more affordable cosmetic solution, and results last anywhere from a couple of months to a few years depending on how well you care for them.
Veneers – Veneers aren't the most affordable cosmetic option out there, but they are the easiest way to transform numerous aspects of your smile at the same time. This includes the color, shape, and minor alignment issues.
Invisalign – If you have alignment problems, Invisalign is likely an ideal solution. This treatment costs several thousands of dollars, but it is an excellent way to correct crooked teeth and bite issues.
Cosmetic Dentistry Can Be a Worthwhile Investment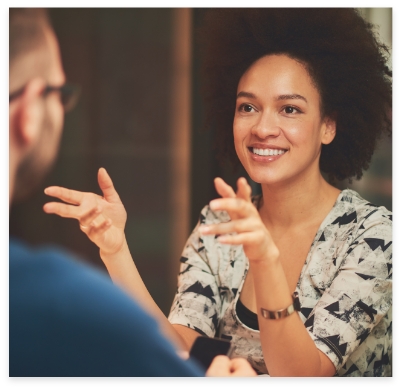 Cosmetic treatment may seem like quite a commitment, but it is an investment that will pay off over time. If you are feeling self-conscious about your smile, making changes with the help of your dentist can lead to significant improvement in your confidence and self-esteem. Ultimately, this can mean better relationships, a more vibrant social life, and a higher quality of life. To determine whether cosmetic dentistry is a worthwhile investment for you, take a look at the entire picture.
How to Make Cosmetic Dentistry Affordable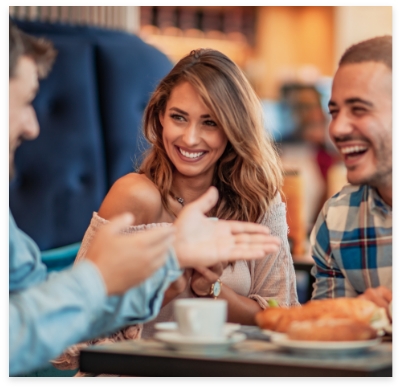 Cosmetic dentistry isn't typically covered by dental insurance, but this doesn't mean that you are completely out of luck. We work with CareCredit – a third-party financing company that can split the cost of your treatment into manageable monthly installments with little-to-no interest. Talk to our friendly team members to learn more!
To find out exactly how much you can expect to pay for your cosmetic treatment, schedule a consultation with us. We're eager to help you achieve the smile of your dreams!
Cosmetic Dentistry Frequently Asked Questions
A beautiful smile that boosts your confidence and makes you feel good about meeting new people is priceless. At Southridge Dental Family & Cosmetic Dentistry, Dr. Ted Dunson and his team work closely with our patients to provide them with exquisite and long-lasting results that they're proud to show off. For your convenience, we've answered some common questions we receive from patients below, so you can feel confident about starting your journey toward getting a happier and healthier smile.
Does dental insurance cover the cost of cosmetic procedures?
Unfortunately, dental insurance benefits don't typically cover the cost of cosmetic procedures. However, certain restorative services can also be considered cosmetic, which your policy may decide to cover. That's why it's important to contact your insurance company directly because they may cover treatment if it's deemed necessary to improve or restore the health of your mouth.
Our team at Southridge Dental Family & Cosmetic Dentistry accepts most dental insurance and is more than happy to file a claim on your behalf. We strive to maximize your benefits, and we even offer flexible payment plans with little to no-interest through CareCredit. Just contact our dental office if you have any questions!
Can teens benefit from cosmetic dentistry?
When parents think of cosmetic dentistry, they don't consider that their teenager could be a candidate. However, treatments such as Invisalign can benefit teens by fixing orthodontic problems and improving their oral health. Your cosmetic dentist in Denton, Dr. Dunson, has years of experience working with patients of all ages to help them achieve a straightened smile using a virtually unnoticeable oral appliance.
How long will it take to improve my smile?
Every mouth is different, which makes it difficult to answer this question. Each procedure timeline varies depending on several factors, including how severe your cosmetic flaws are and what type of results you'd like to achieve. The best way to know for sure how long it will take to improve your smile is to schedule a consultation with Dr. Dunson. During this appointment, he will examine your mouth and collect all the information he needs to lay out a detailed treatment plan that will answer any questions you have.
How do I know if cosmetic dentistry is right for me?
If you're unhappy with the appearance of your smile, then you can benefit from cosmetic dentistry. Ideal candidates for these procedures have had any lingering oral health problems addressed and are willing to keep up with their dental hygiene at home. If you have gum disease or any issues that haven't been treated yet, Dr. Dunson will need to do so before your cosmetic procedure can begin.
What are the most common cosmetic treatments?
Dr. Dunson offers a large menu of cosmetic procedures that transform and improve the appearance and function of your teeth. However, our patients often choose one of these popular treatments that offer exquisite, customized results:
Professional in-office teeth whitening
Porcelain veneers
Invisalign