Advanced Dental Services & Technology – Denton, TX
Changing World. Innovative Solutions.
In our highly advanced technical age, it becomes imperative that we adapt to the changing world and stay current with the newest developments that surround us. Southridge Dental Family & Cosmetic Dentistry has taken every step to ensure that we are equipped with the latest tools and technology for the benefit of our dental patients, including a fully digital dental office system that enhances your overall experience every time you visit us.
With our conversion to digitized patient records and data, our staff is better able to serve you in a way that suits your lifestyle. Appointments and billing are now faster and even more convenient than ever before. Additional benefits of our digital, paperless system include a diminished carbon footprint for the health of our planet and our local environment, as well as the facilitation of record transfers when necessary. Everything we do at Southridge Dental Family & Cosmetic Dentistry is for the convenience, satisfaction, comfort, and general well-being of our patients!
Digital X-Rays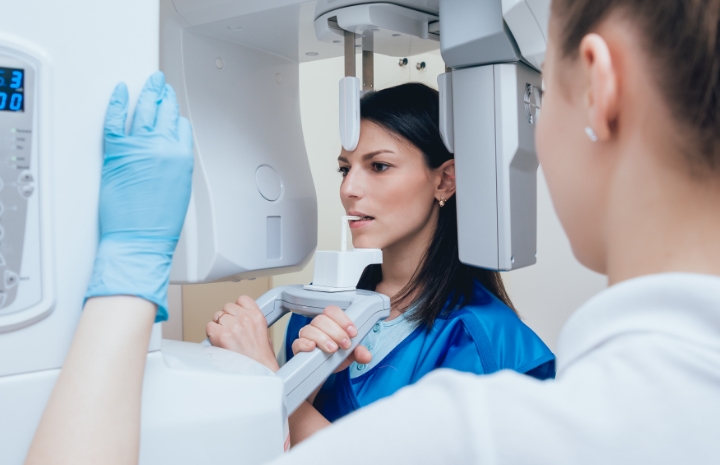 X-rays are a critical component of any dental treatment plan, allowing your dentist to examine areas of your oral cavity and jaw that are impossible to see with the eyes alone. Traditional film X-rays have been used for years, but with the advent of digital radiography, they are gradually being phased out across the country. At Southridge Dental Family & Cosmetic Dentistry, Dr. Dunson utilizes the state-of-the-art technology of digital X-rays to visualize and diagnose oral health concerns in a way that offers immense benefits to his patients every day.
Unlike conventional film X-rays, digital radiography at Southridge Dental Family & Cosmetic Dentistry is quick, simple, and comfortable for the patient. An image of the internal structure of your mouth can be displayed almost immediately on a chairside monitor for both you and Dr. Dunson to view together. Patients gain a clearer understanding of their current oral health situation and often feel more inclined to ask important questions concerning their treatment. Better yet, digital X-rays drastically reduce patient exposure to radiation and are better for the environment.
Intraoral Camera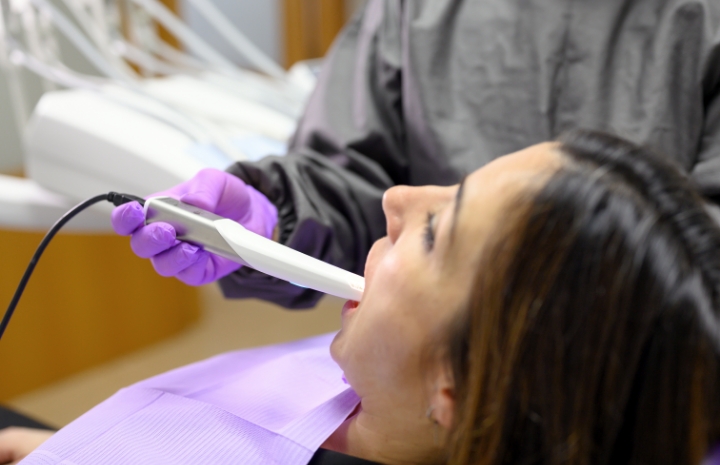 An intraoral camera is a new way for you to see exactly what Dr. Dunson sees when he's looking inside your mouth. This camera-tipped device scans your teeth and gums, projecting the images onto a chairside monitor, allowing you to easily view, in real-time, what is going on. Intraoral cameras are great ways for dentists to improve patient education and explain the reason for treatment and the importance of proper oral hygiene.
iTero Digital Scanner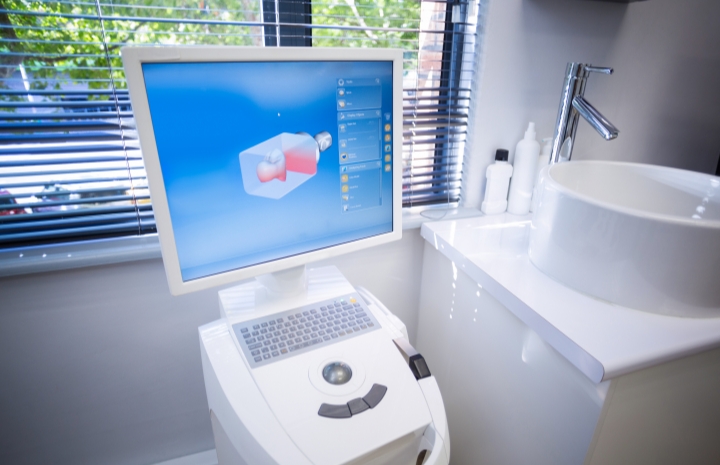 Cold, messy dental putty has never been a favorite among patients. Apart from its unpleasant taste and gag-inducing material, it often does not produce the most accurate impressions. Fortunately, that is no longer the reality at Southridge Dental Family & Cosmetic Dentistry. Instead, Dr. Dunson uses an iTero Digital Scanner, which readily captures images of your smile and sends them to a nearby monitor, creating a three-dimensional model. This 3D image is then sent to lab technicians who will use it to fabricate your customized restoration.