Dental Implants – Denton, TX
The Roots of a Sturdy, Long-Lasting New Smile
When you lose one or more teeth, you experience more than just gaps in your smile. Your remaining teeth can shift to fill the space that was left behind, causing jaw pain, headaches, or even additional tooth loss down the road. While Dr. Ted Dunson and our dedicated staff here at Southridge Dental Family & Cosmetic Dentistry can't reverse the clock, we can offer a solution that's the next best thing: dental implants. As a tried-and-true, revolutionary restorative technique, dental implants in Denton, TX can provide the security and natural look you've been looking for in your new smile. Call us today to learn more!
Why Choose Southridge Dental Family & Cosmetic Dentistry for Dental Implants?
Partnered with Local Dental Implant Specialists
Lifelike, Long-Lasting Restorations
Caring, Loyal Dental Team
What Are Dental Implants?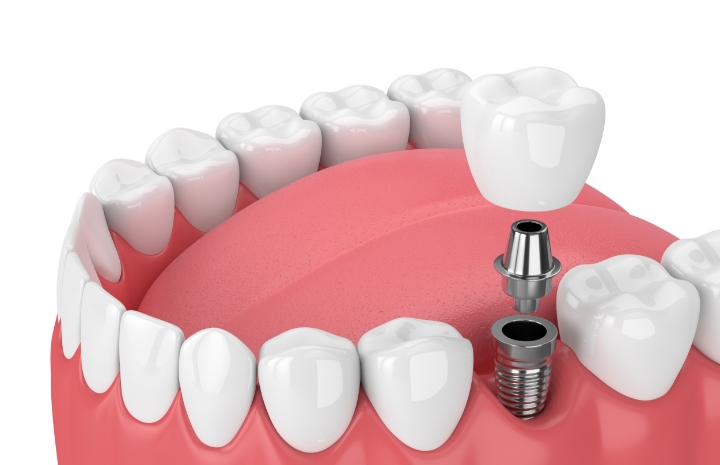 A dental implant consists of three parts:
A titanium post that is surgically placed into the jaw to act as the new tooth root
A metal fixture called an abutment
A restoration (dental crown, bridge, or denture) that replicates the visible portion of lost teeth
When it comes to replacing missing teeth, dental implants are the only option that rebuilds the entire structure of the teeth. Additionally, the titanium post fuses to the surrounding bone and tissue to create a solution that looks, feels, and functions virtually the same as natural teeth. Dental implants also prevent oral health problems that can develop after tooth loss, including dental drift and jawbone deterioration. That's why Dr. Dunson typically recommends dental implants before any other options for patients to replace lost teeth.
The Dental Implant Process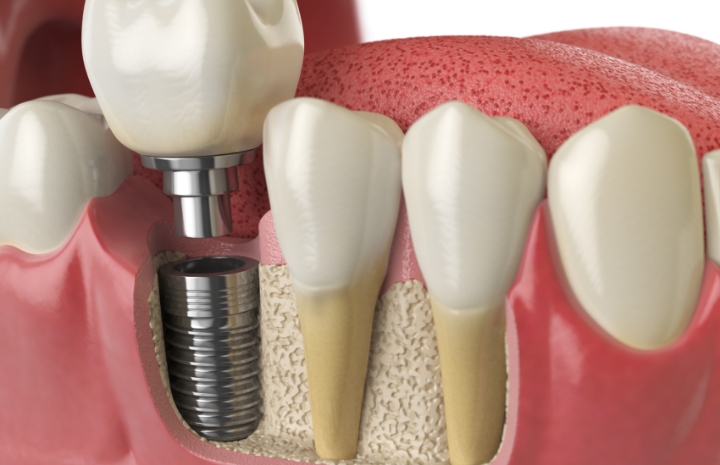 Dental implants are unique in the field of tooth replacement because they require more advanced planning, additional appointments, and higher prerequisites compared to dental bridges and dentures. However, once treatment is complete, you'll find that the process was more than worth it for the benefits dental implants provide. We'll break down each step of your care during your consultation, but you're welcome to learn about the procedure in more detail ahead of your appointment as well!
Initial Dental Implant Consultation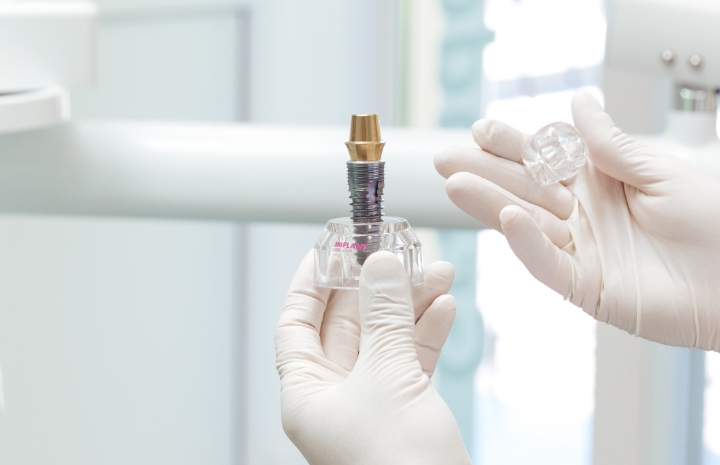 At your initial appointment, Dr. Dunson will perform a dental exam to confirm the severity of your tooth loss. He'll also look over your current and previous oral health history as well as review your medical background. This information will enable him to determine if dental implants are right for you. The consultation will also establish if preparatory treatments are required beforehand, such as a bone graft or gum disease therapy. If it's determined you can receive dental implants safely, we'll get you scheduled for your surgery at a later date.
Dental Implant Surgery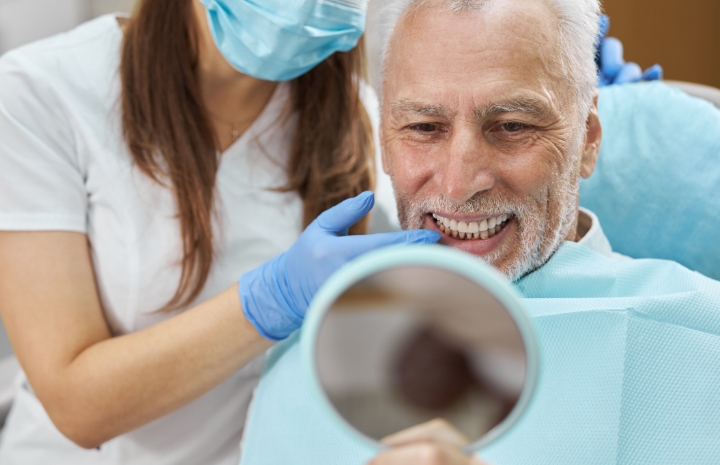 Dr. Dunson partners with local dental implant specialists in the area, so you can rest assured your new smile will look and feel beautiful. Ahead of the surgery, your mouth is sufficiently numbed so you don't feel anything during the procedure. To place the implant, a small incision is created in the gum tissue, followed by a tiny hole for the implant to sit in. After the implant is placed, the gum tissue is stitched closed, and the healing process can begin.
Dental Implant Osseointegration & Abutment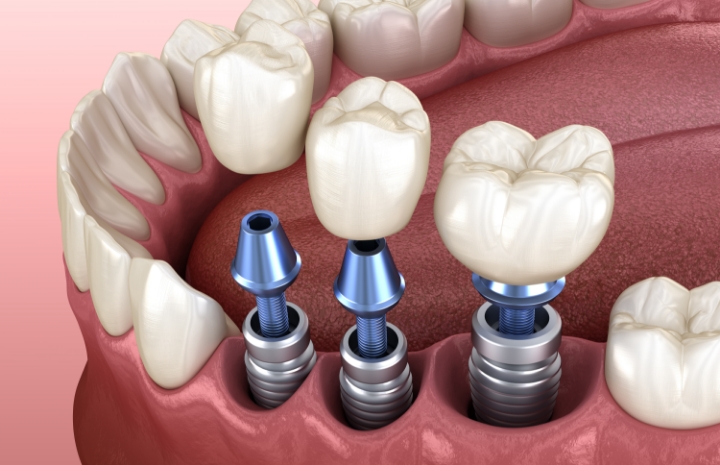 One of the key differences between dental implants and other tooth replacements is the osseointegration process they undergo. Since titanium is a biocompatible substance, it can safely and effectively integrate with organic materials (such as bone). While the healing process takes quite a bit of time to complete, or roughly four to six months, it's a crucial component of ensuring the longevity of your dental implant. Once this process has been completed, you'll come back to our dental office to have the abutment attached. An abutment is a small metal connector that provides the additional foundation for the permanent restoration that comes later.
Delivery of Dental Implant Restoration(s)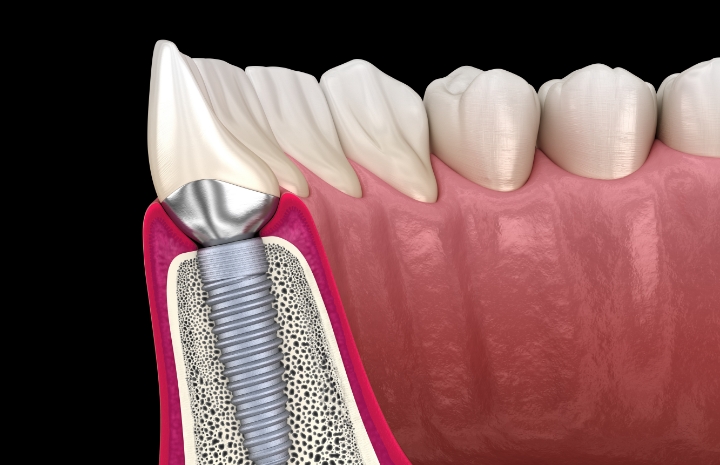 The abutment will need another two weeks or so to heal around the implant. Once it does, you'll come back one last time to our dental office for the placement of the permanent crown, bridge, or denture, depending on how many teeth you intended to replace. At your appointment, we'll confirm the restoration fits your mouth properly and keeps your bite even. If needed, we can also make adjustments to ensure it feels comfortable and looks like a natural part of your smile.
Benefits of Dental Implants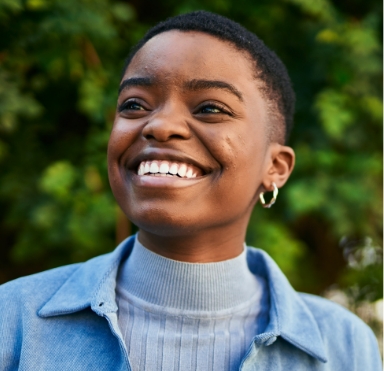 The benefits of dental implants in Denton cannot be matched by those of dental bridges or dentures. Because of their longevity, added security, high success rate, and even their ability to stimulate the jawbone, they are considered to be the gold standard for tooth replacement. Millions of people are living with these unique prosthetics and more than 500,000 are being placed each year. As you continue to consider your options to replace your missing teeth, let us remind you of the many great advantages that come with dental implants.
Day-to-Day Benefits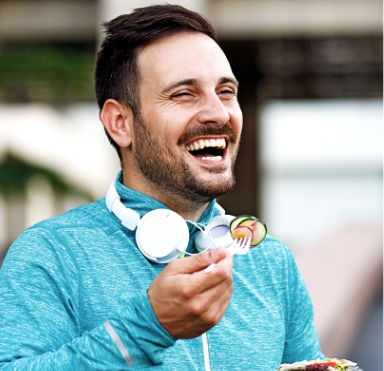 More Security: Because dental implants become fully integrated with the jawbone, they are very stable. You won't have to worry about your replacements falling out or slipping while you eat or speak, giving you more confidence.
Pleasing Aesthetic: The high-quality materials used to create your dental implants will make them look, feel, and act like regular teeth. Not only will they be comfortable, but they will blend in seamlessly with the rest of your smile.
Minimal Maintenance: Dental bridges and dentures can trap harmful bacteria and increase your risk for gum disease; however, dental implants make it easy to clean and keep your mouth healthy.
Better Quality of Life: With dental implants, you never need to feel worried or embarrassed by your smile. Instead, you can exude greater confidence when meeting with colleagues or conversing with family and friends.
Health Benefits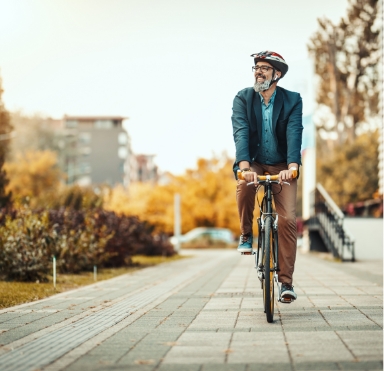 Preservation of Remaining Teeth: Dental bridges rely on anchors to keep them in place. This requires removing the healthy structure from the surrounding teeth to attach the bridge, making these teeth more vulnerable to decay or even tooth loss in the future. Dental implants do not impact healthy teeth at all, enabling them to stay that way for longer.
Better Oral Health: As soon as a tooth is extracted, the jawbone starts to lose density. Over time, this can change your facial shape -- making you appear older -- and weaken the support to the natural teeth you still have. But dental implants go under the surface to keep the jawbone stimulated, helping you enjoy improved oral health and a younger appearance in the long run.
No Dental Drift: Your healthy teeth will remain firmly in place because dental implants in Denton will keep them from shifting to try and cover the gap in your smile.
Reduced Risk for Systemic Issues: Tooth loss is known to cause oral and overall health problems, some of which include osteoporosis, heart disease, and diabetes. When replacing missing teeth with dental implants, you lower your risk for these systemic issues.
Long-Term Benefits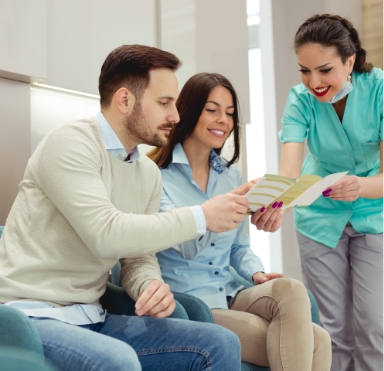 Successful Implant Placement: The average success rate of initial implant placement is 95%. If placed by a skilled implant dentist in Denton, it can stay between 90 and 95% after 10 years!
Long Lifespan: Compared to dentures and dental bridges, which need to be replaced every 10 years at most, dental implants can last an entire lifetime if they are well-maintained.
Cost Savings: You won't need to worry about buying an array of cleaning supplies and dental adhesives when wearing dental implants. You also won't need to worry about paying for frequent adjustments because your implants are secured to the bone! As a result, you'll save more money with dental implants.
Who Dental Implants Can Help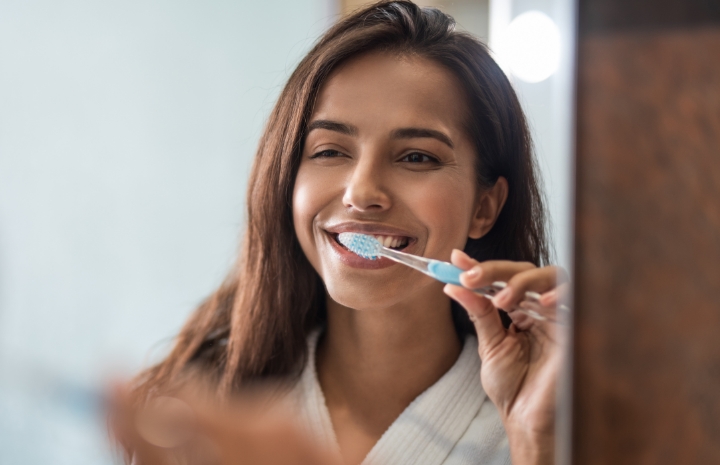 No matter the extent of your tooth loss, dental implants can help you regain your smile's full health, strength, function, and beauty. Here is how they can meet your needs regardless of your situation.
Missing One Tooth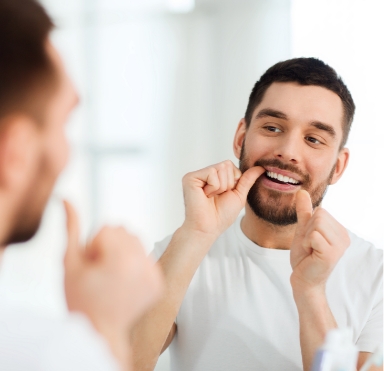 Dr. Dunson can easily replace just one lost tooth by surgically placing the post into the socket. Then, after the tissue and bone have surrounded the implant, we can top it off with a beautiful dental crown.
Missing Multiple Teeth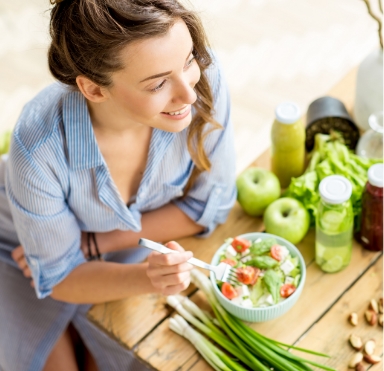 For gaps with two or more missing teeth in a row, an implant-supported dental bridge or partial denture is an efficient option.
Missing All Teeth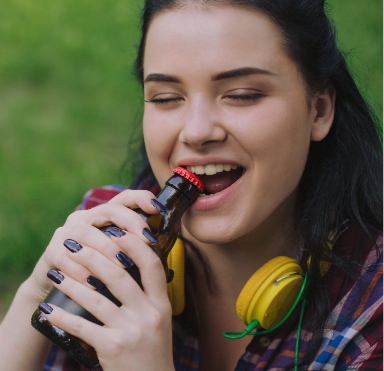 Dental implants even provide a helpful solution for those who need an entire arch of teeth replaced. By placing some dental implants in strategic spots, Dr. Dunson can set you up for an implant denture.
Understanding the Cost of Dental Implants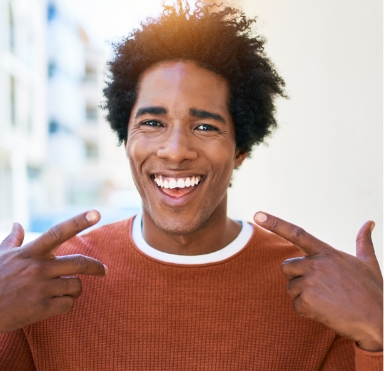 Because every patient is unique, the cost of getting dental implants will vary case by case. After all, the process includes multiple steps in placement, abutment, and restoration, and the number of dental implants needed will impact the cost as well. However, when you consider the long-term benefits of dental implants as well as the frequent replacements required of other restorative solutions, dental implants could be the wisest investment.
Types of Dental Implants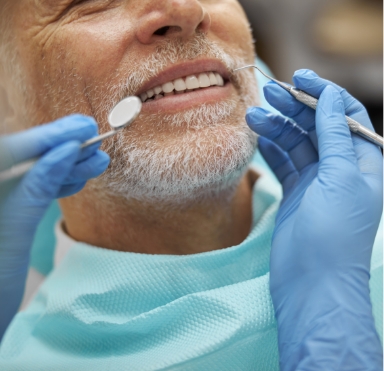 There is no set price for dental implants because the amount you pay is based on your individual needs. We provide you with a custom estimate during your initial consultation and explain the costs associated with your treatment.
Several factors influence the amount you pay, such as the number of teeth you are replacing. Generally, you can expect to pay more if you need a bridge or denture than if you need a single-unit implant. The materials used will also impact costs, such as a standard or mini-implant post.
What Are the Stages of Dental Implant Treatment?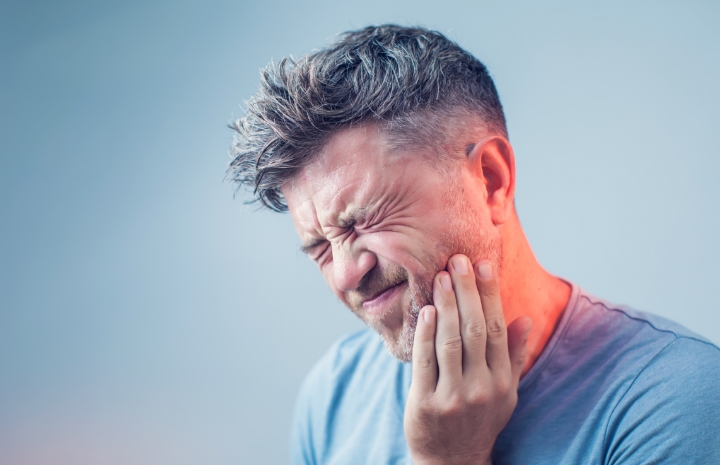 The process to complete your smile occurs in multiple stages, each with separate costs. This often makes it easier to afford your new smile because you do not need to pay the entire amount upfront. On average, you can expect to pay for:
Consultation: Besides the dental office fees, you will also need digital X-rays and a CT scan.
Additional Procedures: You may need additional treatments before placing your implant posts, like tooth extractions or bone grafting.
Placement Surgery: You will need sedation or anesthesia during your placement surgery to insert the posts into the jawbone.
Abutments & Restorations: Each implant post will require an abutment to secure your restoration.
Are Dental Implants Worth the Investment?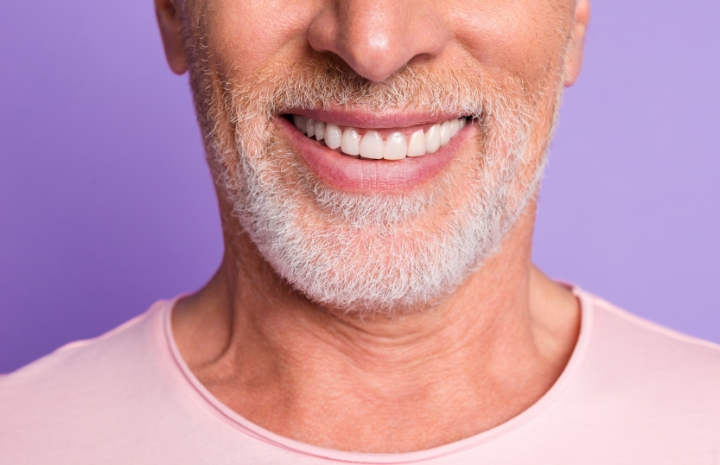 Dental implants may be more expensive than traditional treatments upfront, but they are cost-effective. They have over a 95% success rate to last for several decades, so you should never need to worry about having them replaced.
You will also lower your overall dental expenses because they actually improve your oral health. You will have a lower risk of tooth decay, gum disease, tooth loss, and other complications that are typically associated with missing teeth.
Does My Dental Insurance Cover Dental Implants?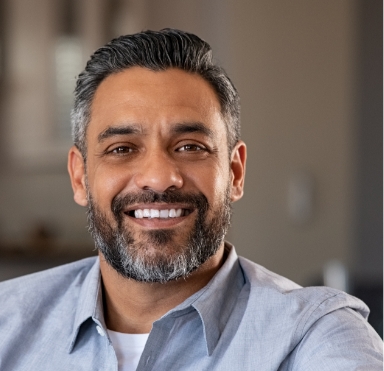 Unfortunately, many dental insurance carriers will not pay for the entire procedure, but they may cover certain aspects until you reach your annual limit. We work on your behalf with your insurance company to reduce the amount you need to pay out-of-pocket.
We accept a variety of payment options to pay any remaining balance, including third-party financing with CareCredit. You're given the funds you need for your treatment. You then repay the amount using a payment plan that accommodates your budget.
If you are ready to invest in your oral health, do not let the cost of dental implants in Denton deter you. We will help you find the solution you need to keep your new smile affordable. Contact our dental office today to schedule your consultation.
Maintaining & Caring for Your Dental Implants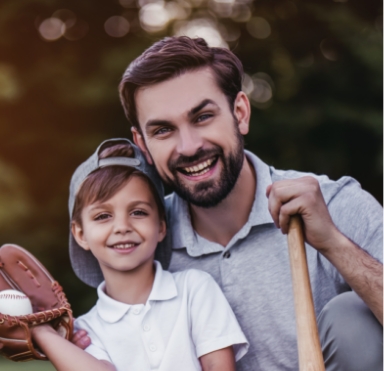 Dental implants are considered the gold standard of tooth replacement – and for good reason. They're the only method of tooth replacement available that can keep your smile strong and healthy for a lifetime! However, that's only the case if you take proper care of your implants. There are several precautions you must take to protect your new grin from damage and infection. At Southridge Dental Family & Cosmetic Dentistry, we want to help you keep your implants firmly in place for years to come. If you want to learn how to maintain your new and improved smile, continue reading or give our dental office a call today!
Make Oral Hygiene a Priority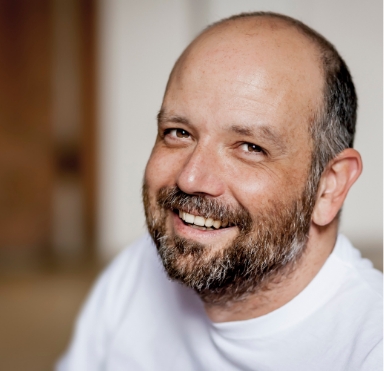 Even though dental implants can't get cavities, that doesn't mean you can slack off on your oral hygiene. Having a solid at-home dental care routine is incredibly important to prevent the accumulation of harmful oral bacteria in your mouth. Otherwise, you increase your chances of causing potential bone and tooth loss. Brushing your teeth twice a day, flossing daily, and rinsing daily with an ADA-approved mouthwash are essential to keep your smile in tip-top shape.
Follow a Healthy Diet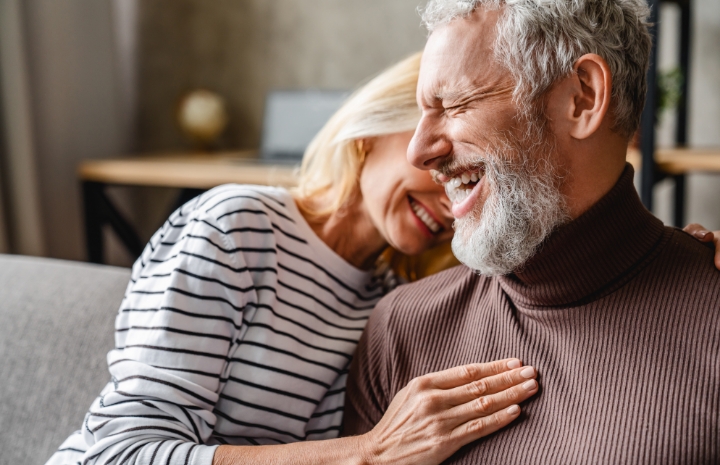 Once you're all healed, you can eat almost any food you want with dental implants. Of course, you still want to be mindful of your dietary choices. Eating too many sugary, starchy, or acidic foods can wreak havoc on your oral health and be detrimental to your implants. Instead, stick to a diet full of nutrient-rich foods, such as fresh fruits, vegetables, whole grains, lean proteins, and dairy products. Eating foods rich in calcium and vitamin C will help you keep your jawbone strong and gum tissue healthy!
Break Bad Habits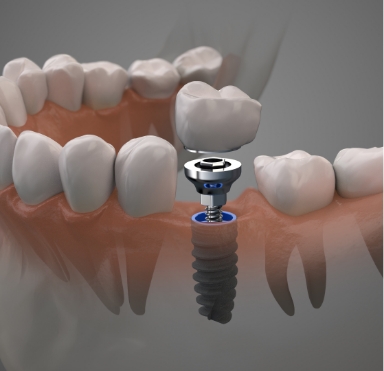 Do you smoke? Bite your fingernails? Chew on pens or pencils? Use your teeth as tools? These poor habits can destroy your enamel and your implants. For that reason, you should try and kick these habits to the curb as soon as you can. You can keep sugar-free gum in your pocket in case you ever feel tempted to chew on a non-food item. If you need help quitting smoking, you can ask Dr. Dunson or your doctor for resources to make the feat as easy as can be.
Protect Your Dental Implants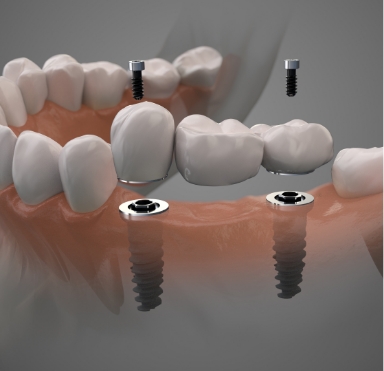 If you regularly play sports or grind your teeth at night, ask Dr. Dunson about a custom-made oral device. An athletic mouthguard can protect your smile against any force should you sustain a blow to the face. Meanwhile, a nightguard will keep your enamel safe while grinding your teeth at night.
Schedule Regular Dental Checkups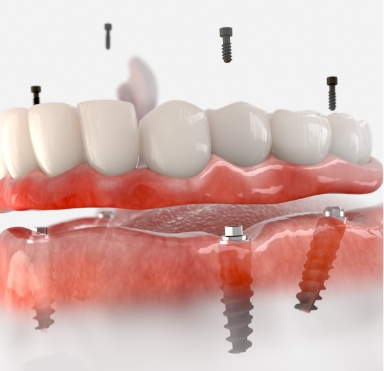 Aside from good oral hygiene, you must visit Dr. Dunson every six months for a checkup and cleaning to keep your dental health in optimal condition. These preventive visits allow Dr. Dunson to monitor your implants and spot any issues as early as possible. By doing so, you can avoid needing more costly and complex dental treatments down the line.
Dental Implant Failure & Salvage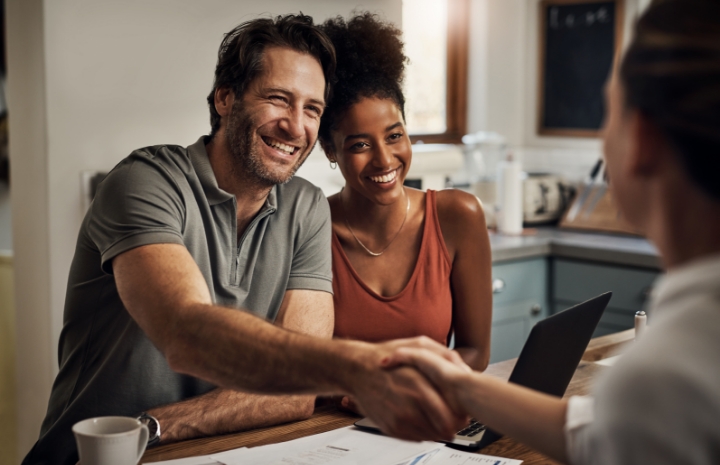 With the right care, you can count on your dental implants lasting for several decades or even for the rest of your life! However, there is still a tiny risk that your implants could fail at some point. Although dental implant failure is rare, definitely call us if you experience symptoms such as swelling and pain near your implant. With dental implant salvage, we may be able to preserve your new tooth.
Learn More
Dental Implant Frequently Asked Questions
Dental implants have become one of the most popular tooth replacement options because of their longevity, function, and naturality. If you're considering dental implants, you may be curious about the treatment process. Dr. Dunson wants to ensure that his patients have the information they need before deciding. That's why he's included the answers to some of the most frequently asked questions about dental implants in Denton. Read on to learn more about this amazing replacement solution.
How Long Does the Dental Implant Process Take?
Dental implant surgery may only take a single dental visit. However, the process in total will take several months. While this seems like a long time, your dental implants must fuse to the jawbone for a successful replacement—a process called osseointegration. Once your implants are placed, we must wait at least three to six months for your implants to become a permanent part of your body. After, you can enjoy a complete and healthy smile for the rest of your lifetime!
Will Insurance Cover My Dental Implants?
If you're considering dental implants, you may be wondering if your insurance can cover costs. Unfortunately, most dental insurance companies see dental implants as an elective procedure, which is why they typically won't cover treatment. However, our friendly front desk staff can help to maximize your insurance benefits while minimizing your out-of-pocket costs. In fact, they may be able to get your insurance plan to cover certain aspects of the procedure, but this will depend on a case-by-case basis.
Does It Hurt to Get Dental Implants?
Because dental implant treatment requires surgery, many patients become nervous that the procedure may hurt. However, those who have received dental implants relate the feeling during surgery to a simple tooth extraction. Your implant oral surgeon will ensure that you're numb and comfortable before beginning. The only discomfort you feel will be some slight soreness after surgery.
Am I a Candidate for Dental Implants?
If you've explored dental implants and you're ready to get started, you may be wondering if this treatment is even an option for your smile. Good candidates for dental implants will typically have a strong enough jawbone to accommodate them, a commitment to good oral healthcare, and have avoided routine tobacco use. However, there are solutions like bone grafting for patients who aren't ideal candidates, which is why the only way to know for sure is to visit our dentist in Denton for a consultation. Dr. Dunson will carefully examine the condition of your oral health, the number of teeth you're missing, and the strength of your jawbone before making a proper recommendation.