Smile Makeover – Denton, TX
Transform Your Teeth with a Smile Makeover
The benefits of an attractive smile are priceless; however, few people have perfect teeth naturally. Not to mention, years of wear and tear, trauma, or poor oral hygiene can affect the way your teeth look. Dr. Dunson can give you a smile to be proud of using the latest innovations in cosmetic dentistry. You can always look and feel your best with a smile makeover.
Why Choose Southridge Dental Family & Cosmetic Dentistry for a Smile Makeover?
Personalized Treatments
Virtual Smile Design
Advanced Technology
How Does a Smile Makeover Work?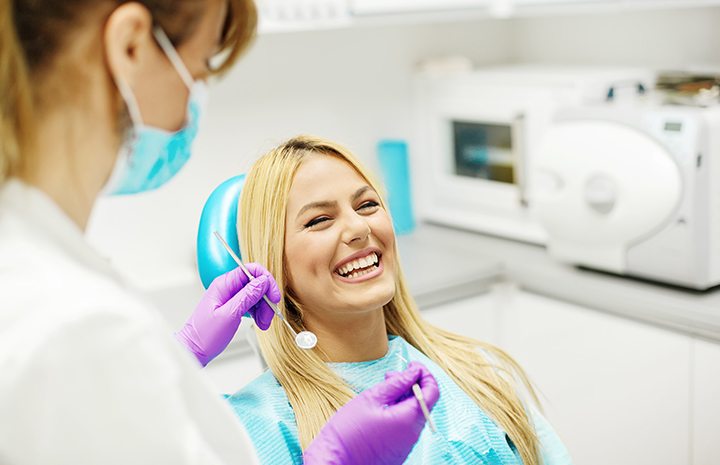 A smile makeover is not a single procedure. Instead, it consists of specific treatments catering to your exact needs. After examining your mouth and learning more about your goals, your cosmetic dentist will recommend which procedures are right for you, like:
Veneers: Bonding veneers to the front sides of teeth visible when smiling can fix many issues using one procedure, like chips, gaps, and discoloration.
Teeth Whitening: Age and surface-related stains can be improved by up to 8 shades using a professional whitening system.
Metal-Free Dental Restorations: All-ceramic materials are used to create crowns, bridges, and other restorations that look like real teeth.
Dental Bonding: A composite resin is shaded to match the color of enamel to blend in with your tooth when used to fix minor imperfections, like chips, cracks, or exposed tooth roots.
The Benefits of Getting a Smile Makeover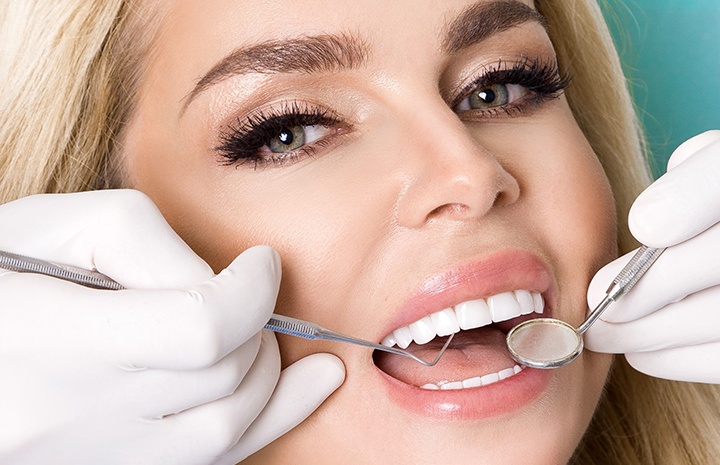 An attractive smile is more than an aesthetic investment. You'll enjoy many benefits by improving your teeth, including:
Better Self-Esteem: You will never be embarrassed by your teeth again. You won't think twice before showing your pearly whites when smiling for a picture or chatting with a friend. You'll instantly boost your self-esteem to be more outgoing and change your outlook on life.
More Career Opportunities: Researchers have found that a pleasing smile is more attractive to clients, customers, and employees, which can lead to new career opportunities.
Improved Oral Health: Some aesthetic flaws can affect your dental health, like decayed or chipped teeth. Addressing them will restore your oral health and lessen the likelihood of needing costly procedures later.
Long-Lasting Results: Our office uses high-quality materials that are designed to last with the correct aftercare, like brushing and flossing.
Understanding the Cost of a Smile Makeover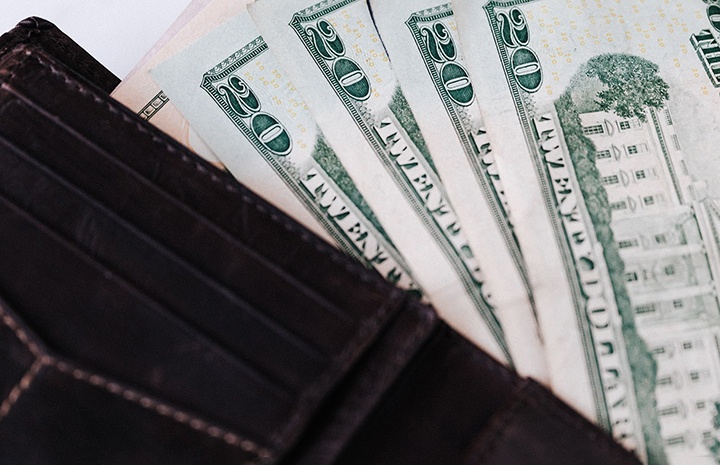 You don't have to be rich to revamp your smile. Our office offers various financial solutions to keep a smile makeover within everyone's budget, like:
Traditional Payments: We accept all traditional payment methods, including cash, personal checks, and credit cards.
Dental Insurance: You can use your dental insurance for medically necessary treatments. Many cosmetic procedures also provide restorative benefits, like all-ceramic restorations or dental bonding. If treatment is needed for your oral health, you may be able to use your insurance to lower the amount you'll pay. A member of our team will work on your behalf with your dental insurance to maximize any applicable benefits.
Monthly Financing: You can pay any out-of-pocket expenses using a monthly payment plan through a third-party financing company, like CareCredit.
If you're ready to love the smile you see in the mirror, request a consultation through our website or call (940) 566-4942.
Smile Makeover FAQs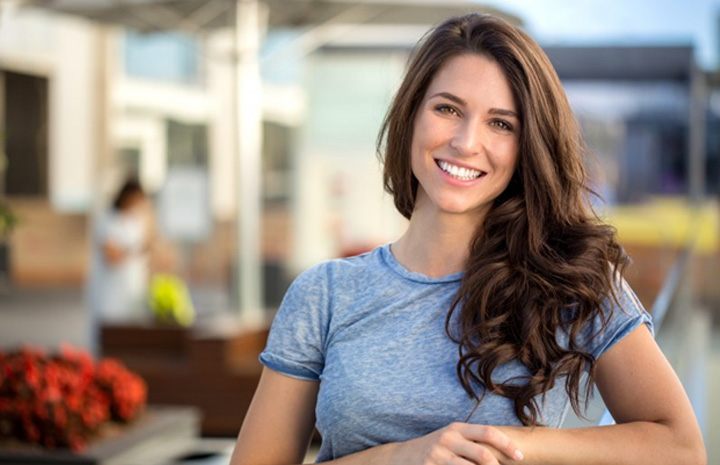 Are you in need of repairing decayed or damaged teeth, or simply want to enhance your grin? If so, our team can offer smile makeovers to help you achieve both! This cosmetic dental service delivers a wide variety of advantages for your pearly whites, but it's natural to want to understand as much as possible before committing to anything. To help you feel well-informed and confident about your decision, we've compiled several of our most frequently asked questions about smile makeovers from our patients in Denton. Read on or give us a call if you don't see the information you're looking for.
How Long Does a Smile Makeover Take?
The length of your treatment will depend on the types of procedures you decide to go with. Of course, certain dental works will be completed much faster than others, including teeth whitening and dental bonding, which can typically be achieved in a single appointment. Other treatment options may take anywhere from several weeks to a few months to accomplish your desired results, such as dentures and dental implants. The only way to know the exact timeframe of your smile makeover is by undergoing an initial consultation with our team. We'll assess your situation, understand your smile goals, review the best options for your specific dental needs, and provide a more accurate estimate of the treatment time.
How Much Will My Smile Makeover Cost?
Much like the timeline of the procedure, the overall price of your smile makeover will be based on the kind of service you require to repair and/or improve your pearly whites. Some treatments will have a lower cost than others depending on the process length and the results. For example, teeth whitening usually costs less than veneers. Our team will also consider how many of your teeth will require treatment, which we will discuss during your initial consultation. Afterward, we can provide you with an estimated cost of the entire process.
Am I a Good Candidate for a Smile Makeover?
If you've been struggling with compromised teeth or are unhappy with your smile, then you'll likely be a good candidate for this cosmetic service. That said, we'll have to verify that your oral health is in good shape before beginning any treatments. Any underlying or developing issues, such as cavities, gum disease, and infections, can significantly lower the success of your procedure(s) if they aren't treated beforehand. Once our team has addressed any current or potential complications, you'll be one step closer to achieving the smile you've always wanted.
Will Dental Insurance Cover My Smile Makeover?
Cosmetic dentistry typically won't get coverage from dental insurance like restorative treatments. However, since smile makeovers are designed to both repair and beautify, you might be partially covered by your provider. For this reason, you'll want to contact your insurance company to get the details of your policy in case you can get some help with your treatment. Our team also offers alternative financing through CareCredit that can help break up the overall cost of your procedure(s) into low-to-no-interest monthly payments!