Dental Crowns – Denton, TX
Protect and Strengthen Your Smile
From poor oral hygiene to accidental, physical injury, there are many reasons why a tooth may become damaged or decayed. If you're currently experiencing issues with your teeth, you're in luck! Dr. Dunson can easily repair your smile and restore your oral health with high-quality, custom-made dental crowns in Denton, TX. These modern dental restorations will protect and strengthen your teeth to help lower your risk of painful complications down the road. To learn more about this service, continue reading or give our dental office a call today!
Why Choose Southridge Dental Family & Cosmetic Dentistry for Dental Crowns?
Lifelike, Durable Materials
Family-Friendly Atmosphere
Loyal, Experienced Team
What is a Dental Crown?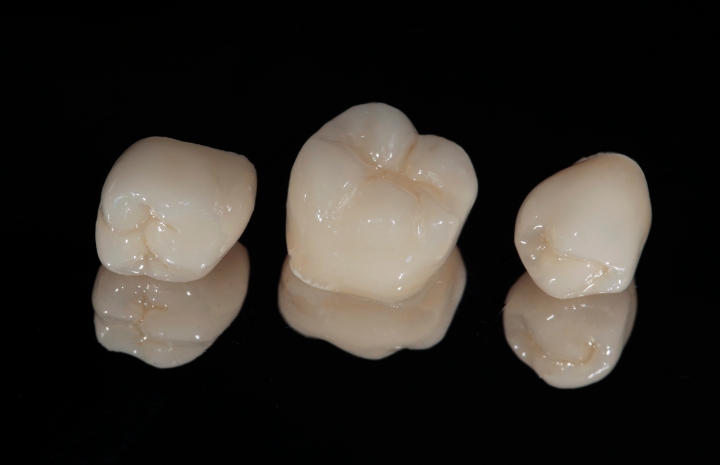 A dental crown is also known as a cap and is designed to fit over a vulnerable tooth plagued by decay or damage. Made to fit correctly and comfortably, a crown can be one of the most effective ways to safeguard your smile while also offering maximum strength when eating, chewing, speaking, and smiling.
The Process of Getting a Dental Crown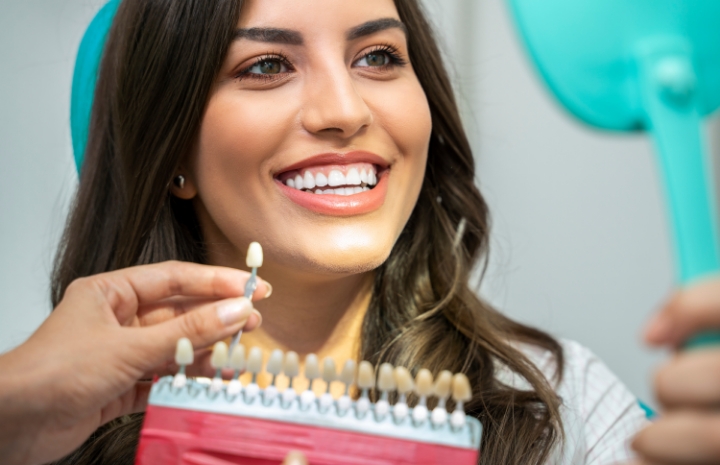 Receiving a dental crown usually takes two or three appointments. The process involves allowing Dr. Dunson to thoroughly clean out the decayed areas of your tooth before filling it and filing it down for proper crown placement.
You'll undergo digital impressions once your tooth is prepped, and a customized temporary will be put into place. You'll be required to wear this while your finalized restoration is created. After several weeks, you'll return to have your temporary removed and your finalized crown secured into place.
Dr. Dunson will examine the new crown and make sure that it fits comfortably inside your mouth.
The Benefits of Getting a Dental Crown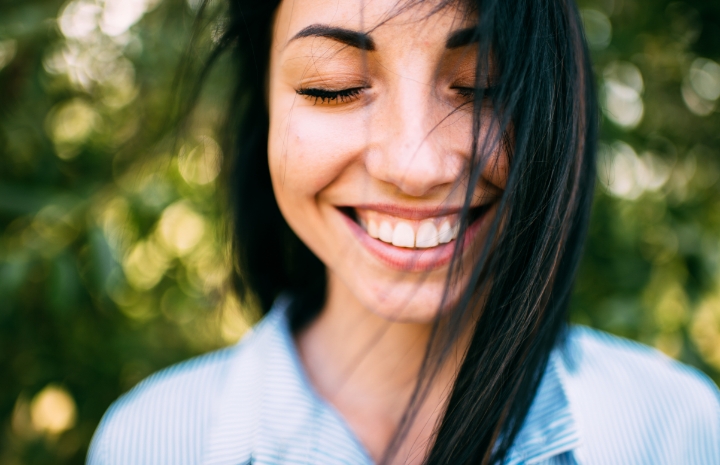 By choosing to repair your smile with dental crowns in Denton, you can expect to enjoy the following incredible benefits:
Improved chewing ability
Better overall comfort
Lower risk of tooth damage down the line
Prevent the need for future tooth extractions
Natural-looking results
Ability to last over 15 years with proper care and maintenance
Dental Crown Frequently Asked Questions
Dental crowns in Denton have been used for generations; however, they are a long-term commitment. Many people have a few concerns before they are ready to invest. Your dentist will explain everything at your consultation for a crown. While you wait, here are the answers to the most frequently asked questions.
Are dental crowns permanent?
A dental crown is designed to serve as a long-term solution, but it won't last forever. Eventually, your crown will need to be replaced. You can ensure your restoration lasts for a decade or longer by following your dentist's aftercare instructions, like brushing and flossing. Your dentist will check your crown at each appointment to watch for any signs you need a replacement.
How long do dental crowns last?
On average, a crown's lifespan ranges from 5 to 15 years; however, various factors affect how long it will last, like the materials used and the location. Back teeth undergo more wear and tear than the front, so they can have a slightly shorter life expectancy. Avoiding hard and sticky foods will put less pressure on your restoration. A solid oral hygiene routine can also safeguard your investment. Besides brushing, flossing, and using a daily mouth rinse, visit your dentist every 6 months for a cleaning and checkup. It's best to consume a balanced diet that's limited in sugars and starches. Your dentist in Denton will also recommend breaking any bad habits that can compromise the crown, like smoking, using your teeth in place of scissors, or chewing on your fingernails. Don't forget to wear an athletic mouthguard if you play sports. Ask your dentist for a nightguard if you have a habit of grinding or clenching your teeth.
Can dental crowns get cavities?
A crown can't get a cavity; however, your underlying tooth is still vulnerable to decay. Plaque buildup near the gum line can cause bacteria to reach the tooth, especially as small cracks form in the cement over the years. Unfortunately, with the crown covering the tooth, the decay can go undetected until there's a big problem, like an infection. Your dentist will check your crown and look for decay to ensure your underlying tooth stays healthy. You can protect your teeth from cavities with good oral hygiene at home, a healthy diet, and regular care from a dentist.
Are dental crowns covered by insurance?
Every situation and insurance differs, but most dental plans can be used to offset the cost of your treatment if it's medically necessary. Your policy may cover the consultation as well as a portion of the fees for the preparation process and restoration. After meeting your annual deductible, your insurance can cover 50% to 80% of the expense using your yearly allowance. A member of our team will maximize any applicable benefits to keep your crown affordable. We will also review your payment options for any remaining balance, like monthly financing. You can get the high-quality restoration you deserve without worrying about a large bill.