Teeth Whitening – Denton, TX
Brightening Stained and Discolored Teeth
Dull or dingy-colored teeth can certainly put a damper on your smile over time. It's a common misconception that healthy teeth will always look perfectly clean and white - in fact, many of the causes of discoloring are completely out of a person's control, no matter how often or thoroughly they brush and floss! Of course, knowing that doesn't help your self-esteem. Dr. Dunson and his staff understand your frustration; that's why we're happy to offer teeth whitening treatment at our dental office. With the help of the new and improved Zoom2! Teeth Whitening from our Denton, TX cosmetic dentist, you can enjoy immediate, stunning results in just one appointment, leaving you with a new and improved look you'll be thrilled to share with the world!
Why Choose Southridge Dental Family & Cosmetic Dentistry for Teeth Whitening?
Trustworthy, Fast In-Office Whitening
Convenient Take-Home Whitening
An Experienced, Caring Team
Why Are My Teeth Stained or Darkened Even Though I Practice Good Oral Hygiene?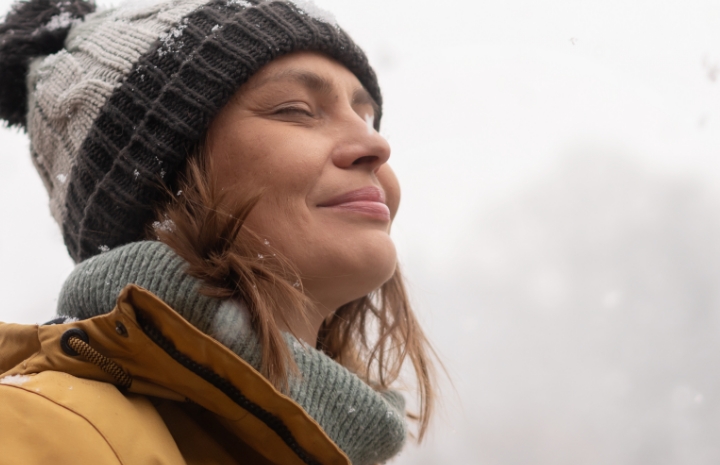 As we already said, discoloration can happen for a variety of reasons. Some are obvious, but others may surprise you! Stains often occur because of:
Age
Genetics
The consumption of certain foods and beverages (blueberries, red wine, coffee, etc.)
Certain medications, as well as chemotherapy and radiation
Tobacco use
Our Denton dental office is happy to answer any questions about the state of your teeth. After an evaluation with Dr. Dunson, we can determine whether our teeth whitening treatment will benefit your smile.
Zoom2! Teeth Whitening Treats Teeth Quickly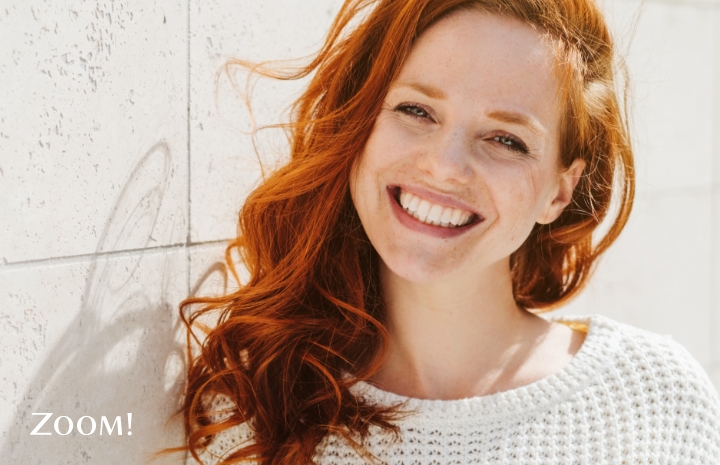 The procedure is simple enough - after confirming that your teeth and gums are healthy, we'll apply the Zoom2! light-activated gel. This formulated, pH-balanced solution, when activated by the Zoom2! light, will gently and thoroughly penetrate your teeth to remove stubborn stains. Zoom2! Whitening is the perfect solution for patients who need noticeable results quickly; in fact, the entire treatment takes less than one hour to complete! Even better, the new Zoom2! system leaves teeth far less sensitive than the traditional Zoom! method, resulting in a much more comfortable experience for our patients from Denton, TX, and beyond. As long as you follow a proper oral hygiene routine and occasionally undergo touch-ups at home with take-home gel that we'll gladly provide, you'll have a beautifully white smile that will last for you for years to come!
BOOST Teeth Whitening Helps Your Smile Shine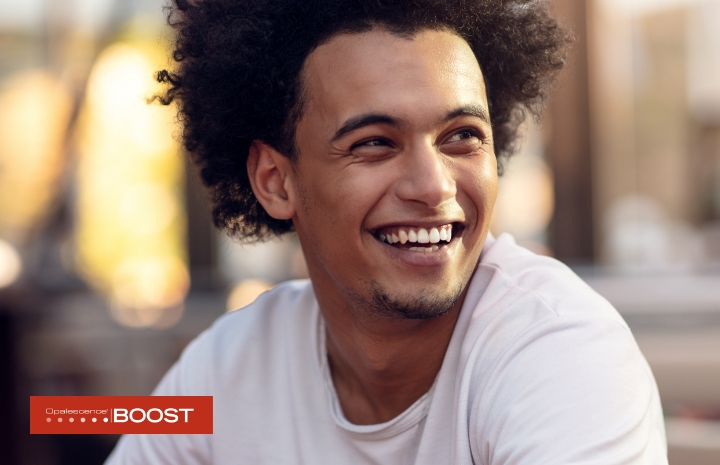 Our dedicated team at Southridge Dental Family & Cosmetic Dentistry is now happy to offer another teeth whitening option for patients in Denton, TX who are hoping to experience a brighter look: BOOST Whitening!
The procedure starts with a short preparation where we'll securely cover your lips and gums, leaving only your pearly whites exposed. We'll then apply the BOOST Whitening Gel, which is designed to be used in conjunction with a specially designed light. These tools work together to penetrate your teeth, breaking up and removing stains and discoloration. With the help of BOOST, you can expect to experience stronger tooth enamel and decreased sensitivity, as well as a reduced risk of cavities. Better yet, the results you receive from the treatment can last for a lifetime, as long as you take care of your teeth with a proper take-home oral hygiene routine and come into our Denton dental office for occasional touch-ups.
Opalescence Teeth Whitening: A Brighter, More Luminous Smile in One Hour!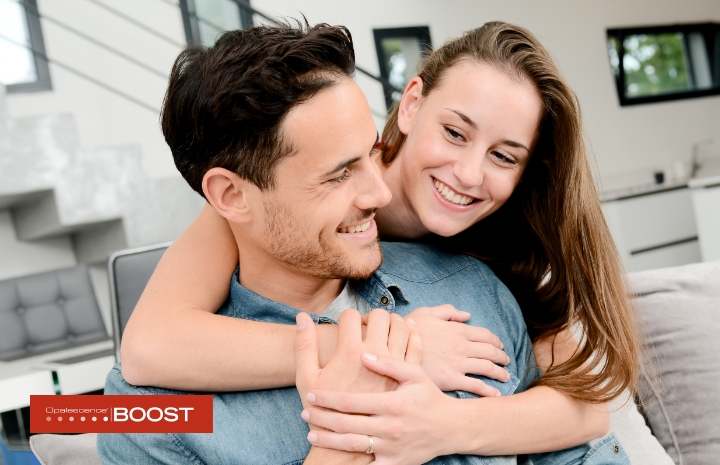 Always one step ahead when it comes to the most advanced dental technology in the industry, Southridge Dental Family & Cosmetic Dentistry is proud to offer our patients the revolutionary effectiveness of Opalescence Boost in-office teeth whitening. After a single treatment and only one hour in our family-friendly dental office, you can enjoy the full benefits of a radiant, confident, naturally white smile.
Opalescence teeth whitening at Southridge Dental Family & Cosmetic Dentistry not only dramatically improves the appearance of your smile but can actually help strengthen it as well. PF (a combination of potassium nitrate and fluoride) is a key ingredient in Opalescence Boost and has been shown to both reduce sensitivity and fortify tooth enamel. Rather than merely whitening your teeth, Dr. Dunson can help you improve your overall oral health with this simple, one-hour cosmetic treatment.