Veneers – Denton, TX
Transform Your Smile in Just Two Visits
Are you embarrassed by chipped, cracked, or discolored teeth? You might believe it will take several procedures to get the picture-perfect smile you want, but did you know you can fix all your concerns using one treatment? Veneers in Denton, TX improve the overall color, size, and shape of teeth using one minimally invasive procedure. After just two appointments, you'll have a stunning, confident smile you'll be proud to show off.
Why Choose Southridge Dental Family & Cosmetic Dentistry for Veneers?
Lifelike, Long-Lasting Materials
Modern, Comfortable Dental Office
Experienced, Caring Dentist
What are Dental Veneers?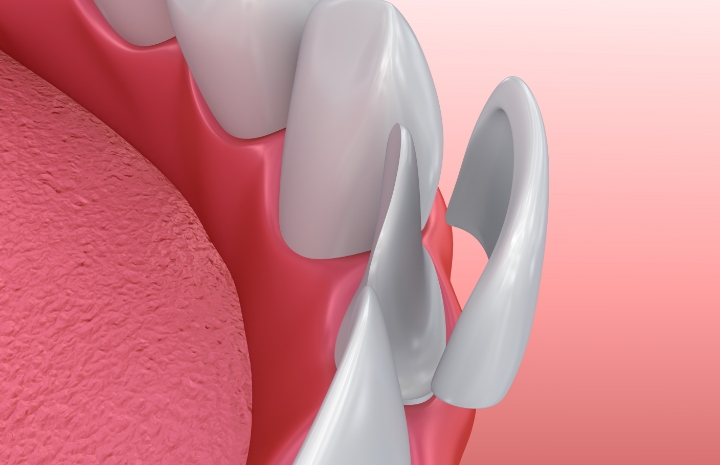 A veneer differs from a dental crown because it only covers the front surface of a tooth. Not to mention, it's thinner than a crown, so you'll maintain more of your tooth's structure. When applied to the front surface of a tooth, a veneer will instantly hide several imperfections, such as:
Dark tooth discoloration and stains
Gaps between teeth
Chips or cracks
Abnormally shaped teeth
Placing veneers on the teeth most visible when you smile will provide a drastic improvement in your appearance and self-esteem. Although they may cost more than other dental treatments, veneers can be the most affordable solution because they can correct many problems at once. You'll save money by not needing multiple procedures.
The Process of Getting Veneers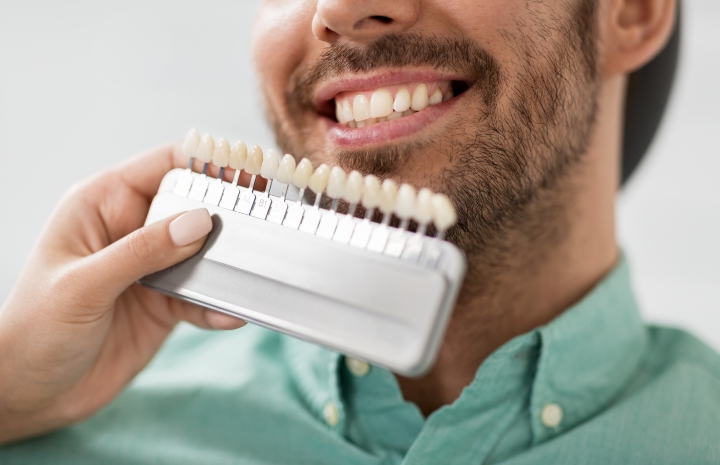 First, you'll need an initial consultation with your cosmetic dentist in Denton to ensure you're a candidate for veneers. Dr. Dunson will examine your teeth and learn more about your concerns to create a personalized strategy. If you have any untreated dental issues, like tooth decay, you'll need to have them fixed before moving forward.
During the first step of the transformation process, your teeth are cleaned before they are prepared by removing a small amount of enamel. It's necessary to etch your teeth to ensure the veneers will sit flush. Modern veneers are thinner than ever, so less of your enamel is removed during the bonding process.
Dr. Dunson will take a digital impression of your mouth, which is needed to create your new smile. The information is sent to the dental lab, where they'll carefully craft your veneers to meet your specifications. It can take a couple of weeks, so Dr. Dunson will attach temporary ones while you wait.
After your final veneers have been sent back to the dental office, you'll return to have them bonded to your teeth. You'll leave your final appointment with the flawless smile you deserve. With the proper aftercare, like maintaining your oral hygiene, your veneers can last for a decade or longer to enjoy a long-term investment.
The Benefits of Veneers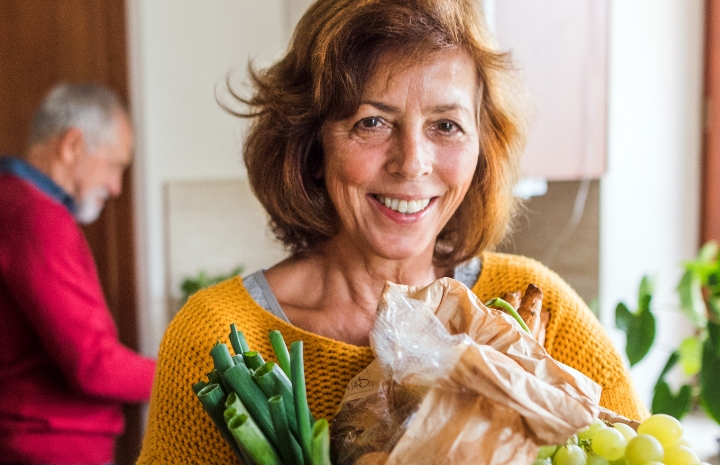 Veneers are a popular cosmetic treatment because they provide a variety of advantages, including:
A natural look and feel
They fix several issues using one treatment
They're minimally invasive
You'll have drastic, natural-looking results
They're easy to maintain
They provide quick results
They're a cost-effective solution
Understanding the Cost of Veneers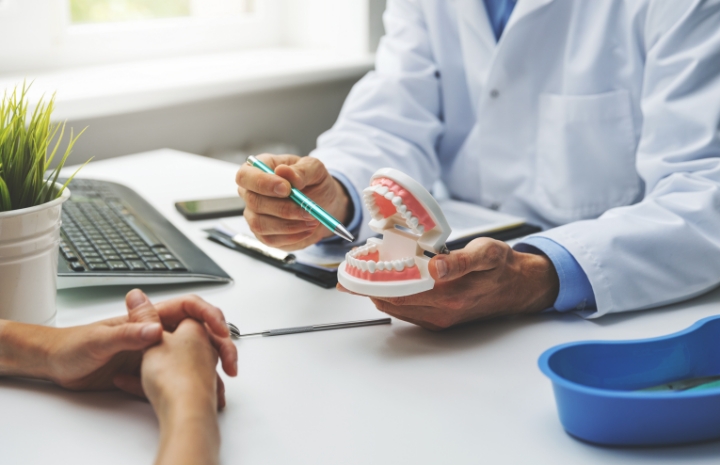 You may not believe the cost of veneers in Denton is within your budget, but people from all walks of life can revamp their smiles. Contrary to many rumors, veneers can be the most affordable option because they can resolve several issues at once. We will examine your smile to design a personalized plan to create an estimate for your new smile. We will explain how much it will cost and your payment options, so you'll know the exact amount you'll need to pay before moving forward.
Cost vs Cosmetic Dentistry: What's Right for Me?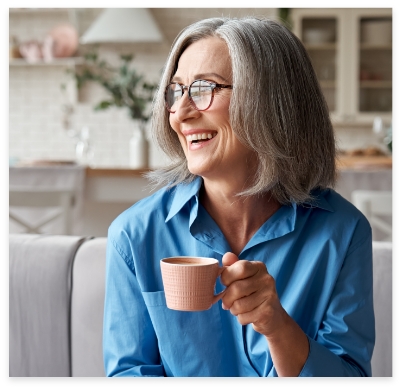 There are more procedures than ever to achieve the picture-perfect smile you want. Although you might believe veneers in Denton are the only option, several treatments can produce the results you desire. Your cosmetic dentist will examine your mouth and learn more about your goals to establish a strategy to transform your smile, such as:
Braces: Brackets and wires can fix bite and alignment issues over a period of 18 to 24 months. Although they are effective, minor gaps and alignment concerns can be resolved in less time using other methods.
Teeth Whitening: Your teeth can get up to 8 shades whiter when used for surface stains; however, they won't have any effect on those originating from within the tooth.
Direct Bonding: Dental bonding is a quick fix to resolve minor aesthetic blemishes, like tooth decay, exposed tooth roots, or chips.
Veneers: A veneer covers the entire front surface of a tooth to improve its color, size, and shape. The versatility of the procedure allows it to correct various issues at once, eliminating the need for multiple treatments. In as few as 2 appointments, you can close gaps, fix chips, and cover dark stains using a solution that can last for a decade or longer.
If your cosmetic dentist in Denton determines veneers are the best option, several factors influence the amount you'll pay, such as the number of teeth you're treating. We'll provide you with an estimate and review the fees associated with your plan. You'll know exactly what you'll need to pay, so you have one less thing to worry about while on your journey to a beautiful smile.
How to Make Veneers Affordable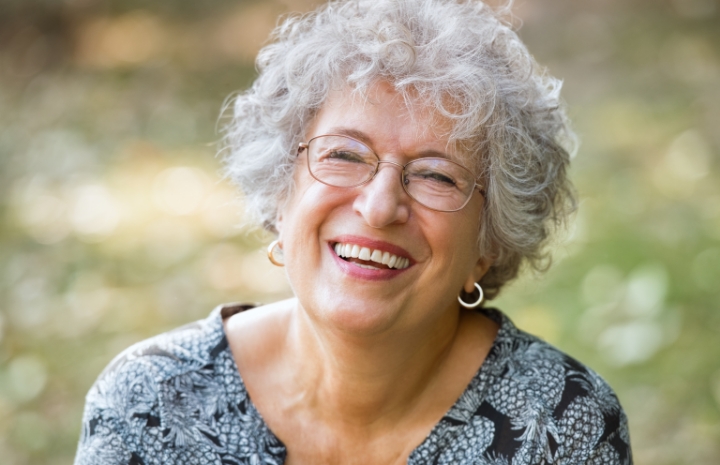 Veneers may cost more upfront than other treatments, but we offer many methods to keep your dream smile within your budget, including:
Traditional Payments: Our dental office accepts all forms of traditional payments, including cash, checks, and credit cards.
Dental Insurance: In rare cases, you may be able to use your coverage to offset certain steps in your treatment, like any preliminary procedures.
Third-Party Financing: We work with third-party financing to pay for your veneers using low monthly installments.
If you have any questions about your payment options, or you're ready to invest in an attractive smile, a member of our team is only a phone call away. Contact our dental office today to schedule your consultation.
Revamp Your Smile Today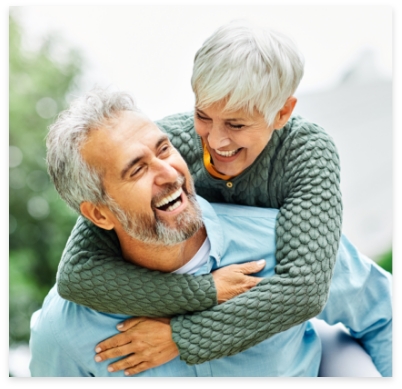 You don't need to be embarrassed by your teeth any longer. Dr. Dunson can help you achieve the results you want using veneers. If you're ready to enjoy a red-carpet smile, contact our dental office today to schedule your consultation for veneers.
Veneers Frequently Asked Questions
If you're looking for a way to enhance your smile by masking imperfections, veneers could be the answer! However, you may still have some unanswered questions about the procedure. Here are the answers to some of the most common inquiries we receive about veneers in Denton. If you don't see the information that you're looking for below, just give us a call. We'd be happy to answer your questions and schedule you for an initial consultation.
Are Veneers Permanent?
Veneers aren't technically permanent because they will eventually need to be replaced. However, they are considered to be irreversible. To ensure that veneers fit properly, a small amount of protective enamel must be removed, and this does not grow back. Because of this, teeth that have been prepared in this way will always need to be covered with crowns or veneers.
Will I Still Be Able to Drink Coffee with Veneers?
Veneers that are made from porcelain are stain-resistant. This is because porcelain is a non-porous material, so the particles in dark-colored foods and beverages have a harder time slipping beneath the surface. Because of this, you should be able to drink your morning cup of coffee without worrying too much about staining your veneers. However, it's important to note that veneers aren't stain-proof, so excessive consumption of coffee can still have a negative impact over time. Ultimately, moderation is key!
Do Veneers Give You a Lisp?
Some people have trouble pronouncing certain words and making different sounds when they first get their new veneers, resulting in a temporary lisp. This is partially due to muscle memory, as the tongue is not used to the presence of your veneers when you speak. The lisp will usually occur when you try to pronounce the "s" and "v" sounds. Fortunately, the tongue will eventually adjust on its own, but you can speed up this process by practicing trouble words.
Can You Whiten Veneers?
Whitening procedures don't have any effect on veneers once they've been stained, so teeth whitening will not be a viable option. Instead, you'll need to have them replaced or shaded. If you are planning on having both whitening and veneers done, you should start with whitening so that your veneers can be color matched to your teeth perfectly.
How Many Veneers Will I Need?
The goal is for all of your visible teeth to match, so you will receive an appropriate number of veneers to accomplish this goal. Some people just get a single veneer to fix the appearance of a cracked or broken tooth, while others opt for anywhere from 6 to 12 for a complete smile makeover.