Replace Missing Teeth – Denton, TX
Rebuilding Your Smile with Lifelike New Teeth
Over 178 million Americans are missing at least one tooth. If you're part of this group, then you're probably familiar with how an incomplete smile can make it harder to chew, speak, and perform other basic daily tasks. Fortunately, our dentistry team at Southridge Dental Family & Cosmetic Dentistry can fill in the gaps in your grin with a variety of personalized options to replace missing teeth in Denton, TX. If you need a solution for missing teeth, give our dental office a call today to see what treatment options are available.
Why Choose Southridge Dental Family & Cosmetic Dentistry for Replacing Missing Teeth?
Partnered with Local Dental Implant Experts
Expertly Designed Bridges and Dentures
Caring, Experienced Dental Team
Dental Implants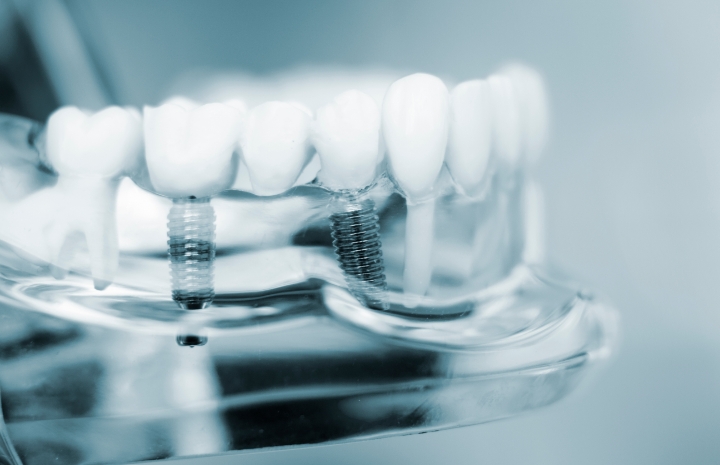 Replacing missing teeth traditionally relies on restorations that only repair the parts of the tooth we see above the gumline. Dental implant prosthetics are the only tooth replacement solutions that replace the root system as well as the crown of the lost tooth. This versatile tooth replacement option can be used to replace a single tooth or a complete row of teeth.
Learn More About Dental Implants
Dental Bridges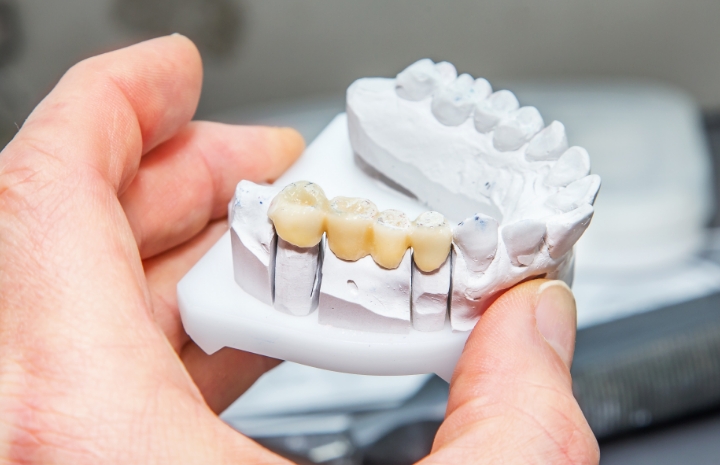 You may be a candidate for a dental bridge if you're missing one or more teeth. A bridge is made out of dental crowns attached to the side of one or more replacement teeth called pontics. The crowns are anchored to your natural teeth so that the pontics between them can fill in the gap. Since bridges can be made out of the same natural-looking materials as single crowns, they can blend right in with the rest of your grin, making it appear as though you never had any missing teeth in the first place.
Learn More About Dental Bridges
Dentures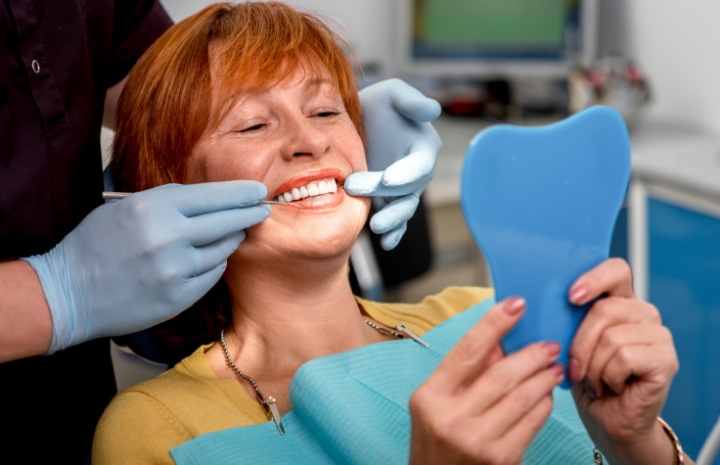 For patients with advanced tooth loss, partial or full dentures offer effective smile repair. Our custom-crafted partials fit snuggly between remaining healthy teeth held in place by metal brackets attached to the surrounding teeth. Full dentures are molded to fit against the gumline to create suction that will hold these prosthetics in position. Some patients also use small amounts of denture adhesive to provide additional stability.