Dental Crowns & Bridges – Denton, TX
Time-Tested Solutions for Decayed or Missing Teeth
A dental crown is a device that Dr. Dunson uses to repair a tooth that has sustained damage because of decay or injury. Although the tooth may be too weak to support a filling, it is still salvageable with a dental crown. A dental bridge is used when a tooth is missing. In this case, a false tooth is suspended across the space where there is tooth loss to fill the gap in your smile. Dental crowns and bridges from Denton, TX dentist, Dr. Dunson, at Southridge Dental Family & Cosmetic Dentistry are used on their own or in conjunction with a dental bridge to restore a complete and healthy smile.
Why Choose Southridge Dental Family & Cosmetic Dentistry for Dental Crowns & Bridges?
Reliable, Metal-Free Materials
Experienced and Loyal Team
Comfortable, Modern Facility
Dental Crown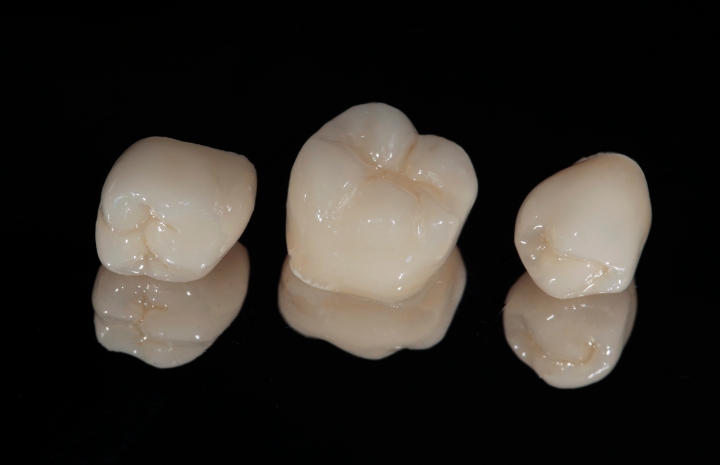 A dental crown, which is also commonly referred to as a dental cap, is often the restorative dentistry treatment of choice in instances when:
A tooth has a very large cavity
There is a crack or break in a tooth threatening the integrity and longevity of the tooth
A tooth has been repaired with a root canal and needs added strength and protection
A tooth is severely chipped and at risk for further damage just from normal wear and tear
Most dental crowns today are made from dental porcelain, which not only accurately replicates the appearance of a natural tooth but is also strong and durable. Our dental office is pleased to provide crowns made out of porcelain-fused-to-metal, EMAX, zirconia, and porcelain. Dr. Dunson will make sure your crown fits well over your tooth, taking care that all of the cusps and grooves look, feel, and fit naturally. Once in place, a dental crown is cared for similarly to your natural teeth with regular brushing and flossing.
Learn More About Dental Crowns
Dental Bridges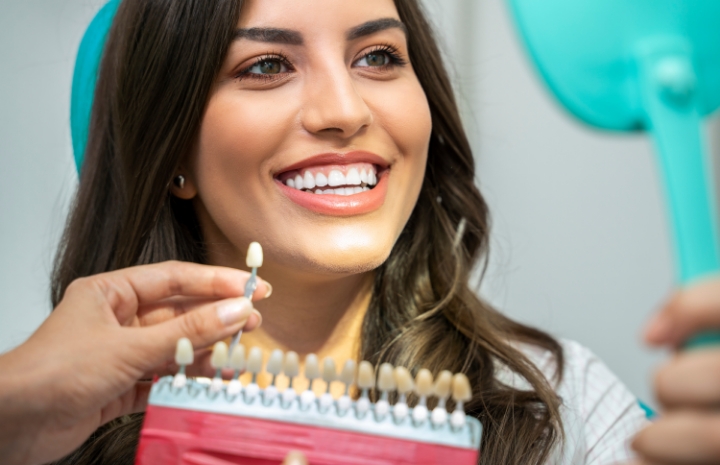 If you are missing a tooth—or two or three teeth consecutively—then Dr. Dunson can combine the security of a dental crown with the natural appearance of a dental bridge to replace your teeth. In this case, Dr. Dunson places crowns on the teeth situated on either side of the gap in your smile. In turn, the false teeth (also called pontics) that comprise the bridge are connected to the crowns. Once the crowns are seated, the entire prosthetic serves to replace your missing teeth comfortably and aesthetically. With a crown and bridge restoration, Denton patients of Dr. Dunson can once again enjoy the ability to smile confidently and eat a full and balanced diet.
To care for your crown and bridge, you will need to carefully floss between the bridge and underlying gum tissue in order to avoid periodontal disease. Dr. Dunson will give you a special floss threader to help with this important hygiene step.
Don't let tooth loss come between you and your smile any longer. To learn more about crown and bridge therapy, call Southridge Dental Family & Cosmetic Dentistry today.