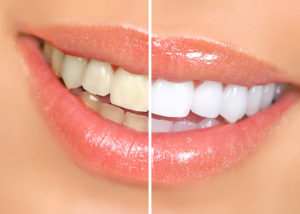 As a new year approaches, you find yourself wondering what it would feel like to have beautiful teeth that make you want to smile all the time. Your cosmetic dentist in Denton says there is no need to rely on just your imagination. There are several forms of treatment to help you achieve the look you once thought was impossible, and you'll learn about them as you read on!
The Purpose of Cosmetic Dentistry
While cosmetic dentistry can offer some functional benefits like improving your pronunciation and your ability to chew food, its primary focus is the aesthetics of your smile. Thus, issues like teeth staining, crooked and misaligned teeth, can be addressed with one or more of the many forms of cosmetic dentistry now available.
Teeth Whitening
Studies show that at least a third of the new people you meet will notice the condition of your smile before anything else. Unfortunately, an imperfection like stained teeth can possibly have a negative effect on your interactions, opportunities for jobs or love connections.
Using professional bleaches, your local specialist can lift troublesome stains that otherwise couldn't be addressed, leaving you with a brand-new smile in just one visit. Better yet, with proper dental hygiene and occasional visits to your cosmetic dentist for touch-ups, you'll be able to enjoy your renewed look for years to come!
Crowns and Porcelain Veneers for Crooked Teeth
Some other aesthetic challenges that many people face are crooked, misshaped or misaligned teeth. Two of the possible ways to address these problems are with crowns or porcelain veneers.
The following explains how each process works:
Crown – A dental crown is a tooth-colored fixture that is used to restore a single tooth that may be worn, cracked or is structurally weak. It fits directly over the compromised tooth and is bonded using a special dental cement.
Porcelain Veneers – For masking flaws in the area considered to be the smile zone, porcelain veneers are the perfect solution. The thin, ceramic shells are custom-designed to match the shade of your other teeth so that you're left with a natural-looking and perfectly-shaped set of ivories.
Cosmetic Dentistry – The Bigger Picture
Cosmetic dentistry is important because it provides the ultimate psychological boost, and studies have shown, time-and-time again, that the better you feel about yourself, the more likely you are to have improved overall health. That is greatly due to the fact that your body produces more "happy" hormones when you are more confident about your appearance. In turn, you have a better chance to experience less fluid retention and inflammation in your body, which spells – again – better health.
So whether you're in need of teeth whitening in Denton or any other form of cosmetic dentistry, now is the time to act!
About the Author
A graduate of Baylor College of Dentistry, Dr. Ted Dunson II has been practicing in Denton for the past two decades. By providing cutting- edge cosmetic dentistry, he has been able to produce a great number of beautiful smiles at Southridge Dental Family and Cosmetic Dentistry. Dr. Dunson can be reached for more information through his website.