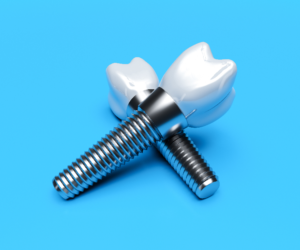 Are you tired of living with the challenges of tooth loss? Maybe you have tried dentures in the past, but they just do not provide you with the results you want. Now, you can complete your smile and restore your quality of life using dental implants in Denton. As the most predictable and reliable solution to replace missing teeth, you will enjoy an option that can last for a lifetime. With over a 95% success rate, you will make a true investment in your smile, but are they the right choice for you?

Who Can Get Dental Implants?
Generally, if you have one or more missing teeth and you have good oral and general health, you are a candidate for the procedure. The success of the treatment involves your body's ability to fuse to the implant post, which is surgically placed into the jawbone. As a result, you cannot have any medical conditions that affect the bones, like connective tissue disease.
In addition, you must have minimal risk factors for infection, which will compromise the long-term success of the treatment. Your dentist in Denton will ensure that there are no medical issues, medications, or lifestyle habits that raise your risk for infection.
How Can Dental Implants Help Me?
Dental implants allow you to gain the next best thing to your natural teeth. By surgically placing the implant post into the jawbone, it encourages new bone growth. This not only protects you from decreased bone density, but also provides a secure and stable foundation for the replacement tooth. No matter if you are missing one tooth or all your teeth, dental implants can help you.
Single Tooth: When replacing a single tooth, a dental implant post is placed into the jawbone. An abutment is then attached to the post to allow a custom-made dental crown to be connected.
Multiple Teeth: When several teeth are missing in a row, dental implants can be used instead of a traditional bridge or partial. Prosthetic teeth are created to fill the empty spaces. They are then held in place using an average of one or two dental implant posts.
Complete Tooth Loss: All your missing teeth on one or both arches can be replaced without using traditional dentures. An arch will be created that features your replacement teeth. This is then held in place using an average of 4 implant posts. When compared to traditional dentures in Denton, they offer an increased biting force of over 70%.
Complete Your Smile Today
If you are ready to stop living with the challenges of tooth loss, it is time to regain a complete, healthy smile. After an initial consultation, your dentist will create a customized treatment plan to restore your smile.
About Dr. Ted Dunson
Dr. Ted Dunson provides his patients with the most advanced solutions, including dental implants. He will help you regain a complete smile by handling the entire procedure in-office. If you are ready to start your journey to a complete smile, schedule your consultation with Southridge Dental Family & Cosmetic Dentistry today!